Occupy for climate Melbourne 2023
25, 26 and 27 May in Naarm (Melbourne CBD)
Scientists warn we are heading for societal collapse,
but still our government is failing to take even basic steps
like banning new coal and gas and halting native forest logging.
Join Extinction Rebellion and other groups on the streets!
Civil resistance is our last and best chance.
We are building a movement powerful enough to win.
We have hundreds of people committed to rebel with us in May and we're aiming for even larger numbers as we escalate in December.
WHAT'S THE SITUATION?
We are heading towards runaway warming and societal collapse.
UN Secretary General Antonio Guterres has called a Climate Ambition Summit in September
in a last desperate effort to get the world leaders to act!
Will Australia be laggards or leaders?
Now is the time to tell the government we won't settle for anything less than climate justice and emergency action.
It's time to stop making the problem worse!
The first and most basic steps government must take …
No new coal, no new gas, and no native forest logging.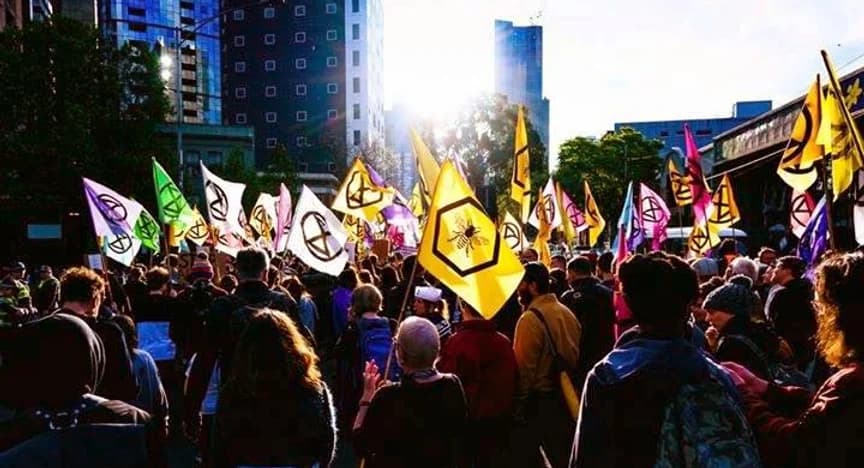 Occupy Naarm (Melbourne CBD)
We will build resistance, disrupt business as usual, take non-violent direct action and host workshops, discussions and trainings. There will be colourful actions large and small.
Explore all our events in our Linktree
We will occupy Parliament Gardens in Melbourne continuously for three days and three nights. Can you join us for at least one night?
Keen to take action with us during the day?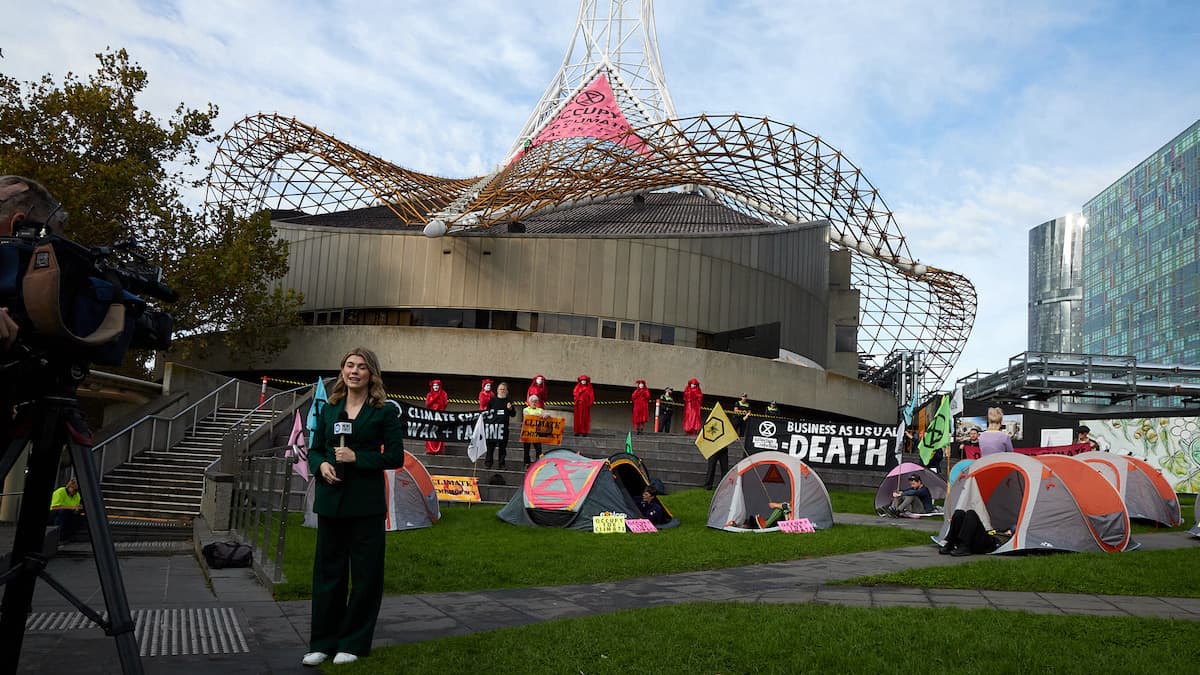 Endorsements
These groups and individuals support Occupy for Climate.