Occupy for climate Melbourne 2023
25, 26 and 27 May in Naarm (Melbourne CBD)
We built resistance, disrupted business as usual and hosted workshops, discussions and trainings. We took non-violent direct action in colourful actions large and small.
What's next?
We are heading towards runaway warming and societal collapse.
UN Secretary General Antonio Guterres has called a Climate Ambition Summit in September in a last desperate effort to get the world leaders to act!

Join Extinction Rebellion on the streets!
We're aiming for even larger numbers as we escalate in December. Civil resistance is our last and best chance.
Sign up to join us in December
We are building a movement powerful enough to win.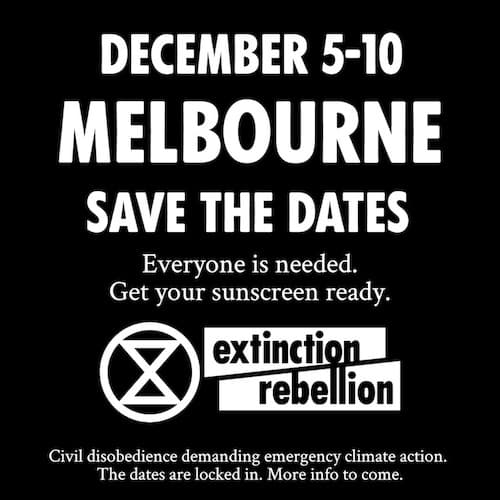 Endorsements