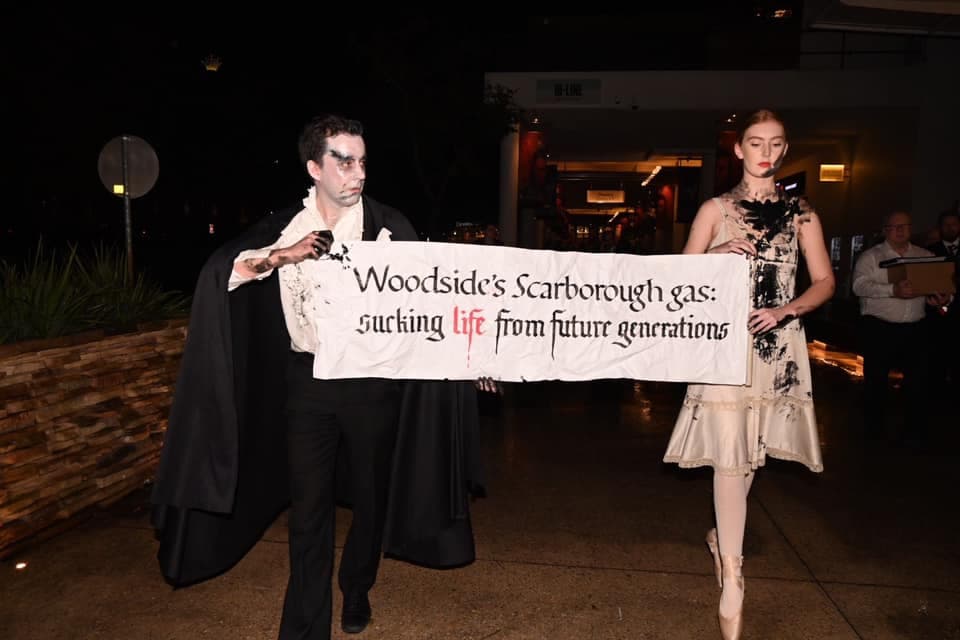 Dancing with death: Ballet should be a Fossil Fuel Free event
Extinction Rebellion Australia, 21 Aug 2021
Woodside Energy is the blood sucking villain in this ongoing drama of environmental destruction
At the opening night of West Australian Ballet's performance of Dracula, two dancers showed that Woodside Energy's Scarborough gas would suck the life from future generations.
In a brave protest performace a lone young woman began a gentle dance in front of the crowd gathered at the opening night of opening night of Dracula, which is sponsored by Woodside Energy.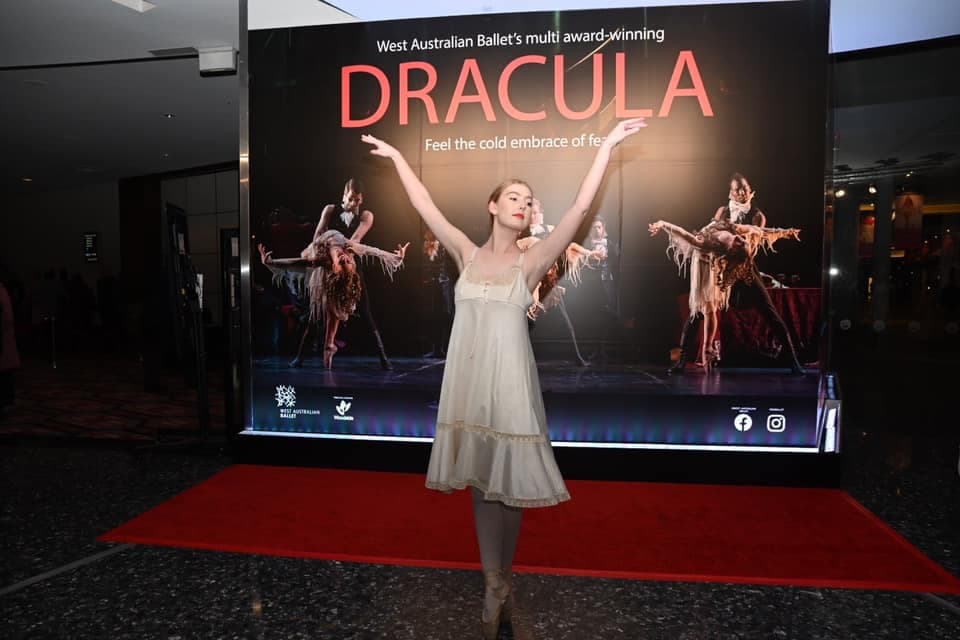 But her joyful dancing ended when a cloaked figure crept up and grabbed her, leaving her satin dress covered in black, oily, stains.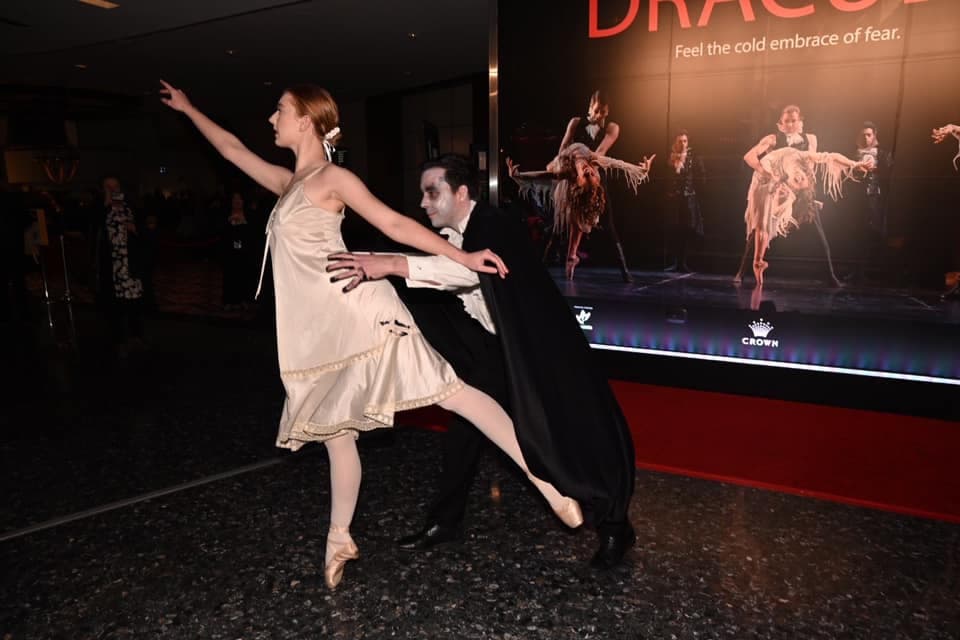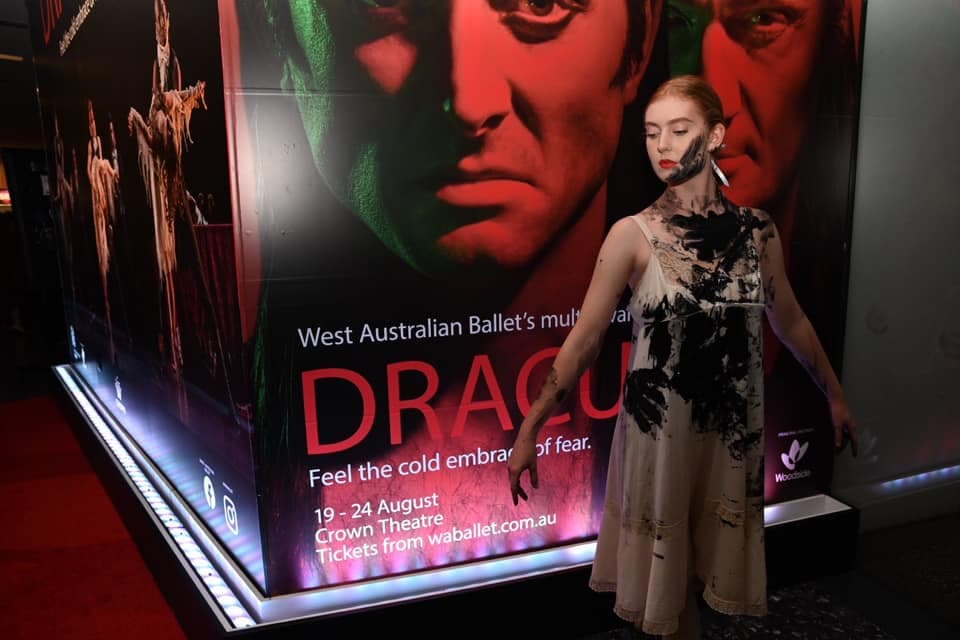 The shroud of death followed her until her dance finally came to a tragic end.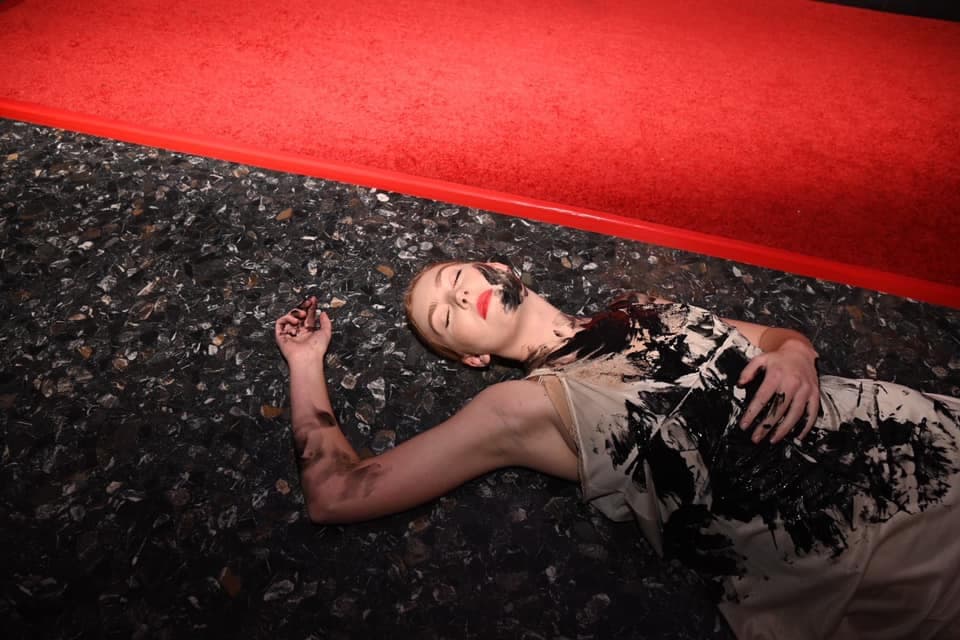 This is the impact Woodside's ongoing extraction is having on the environment and our communities.
Woodside is currently the Principal Partner of WA Ballet, which means the Ballet supports the fossil fuel industry.
Extinction Rebellion calls on the West Australian Ballet to end their relationship with climate and cultural heritage destroying Woodside, until they drop their addiction to fossil fuels.
___________________
Get involved
---
Photos by the ever excellent Miles Tweedie Photography