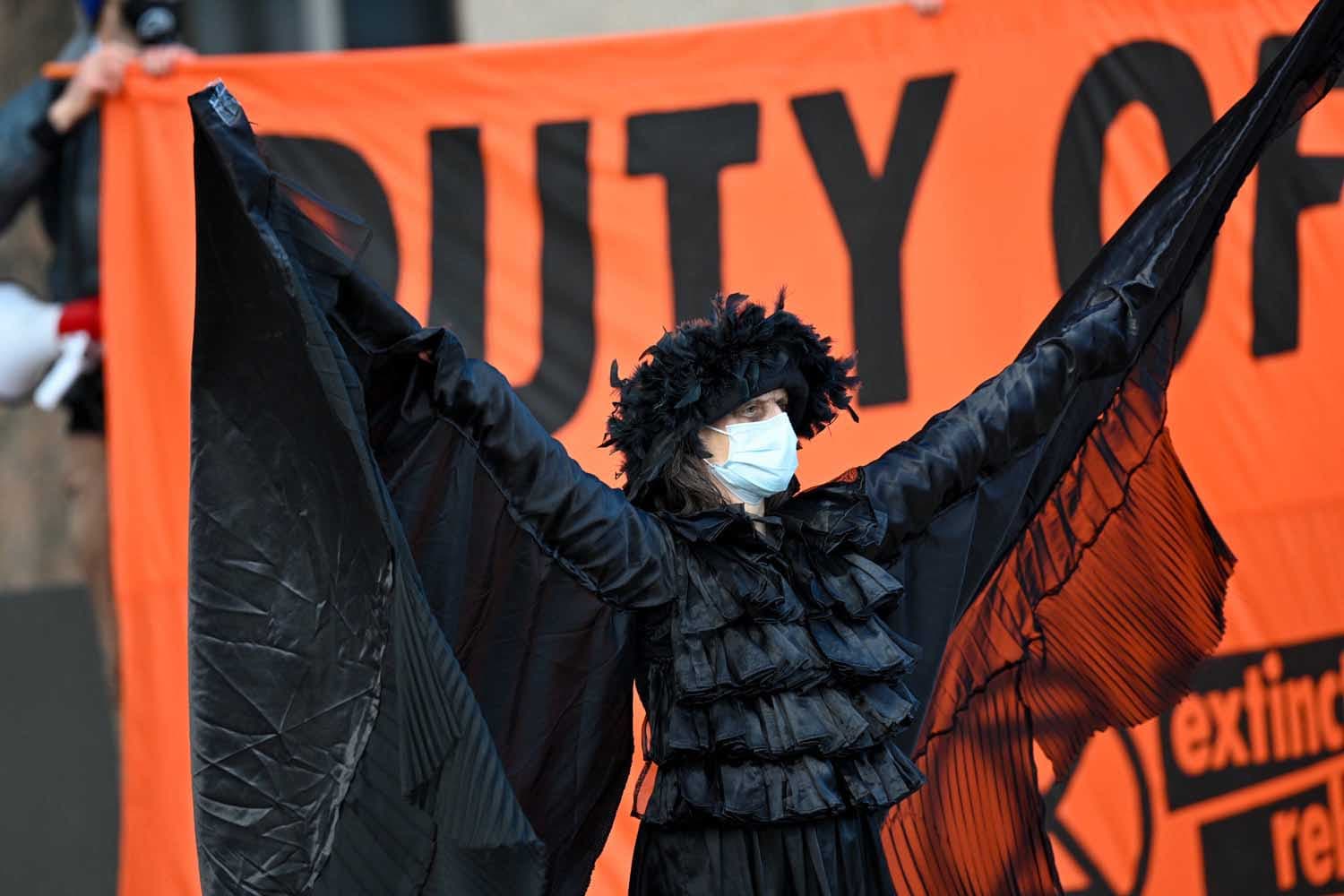 Duty of Care campaign
Extinction Rebellion Australia, 6 Aug 2021
On Tuesday this week Extinction Rebellion rebels from the across the country brought a novel concept to Canberra: Duty of Care.
Following the landmark win in the Federal Court in May that found the environment minister has a duty of care to young people, Extinction Rebellion went to Canberra to remind the government of its duty to take action on global warming.
Rebels targeted the Australian Petroleum Production and Exploration Association (APPEA) to highlight "its insidious role in lobbying on behalf of the oil and gas industry in a time of climate emergency".
They scaled the roof of the APPEA building, and held the road, causing chaos on Barry Drive.
Meanwhile XR Youth led a slow walk down a major road.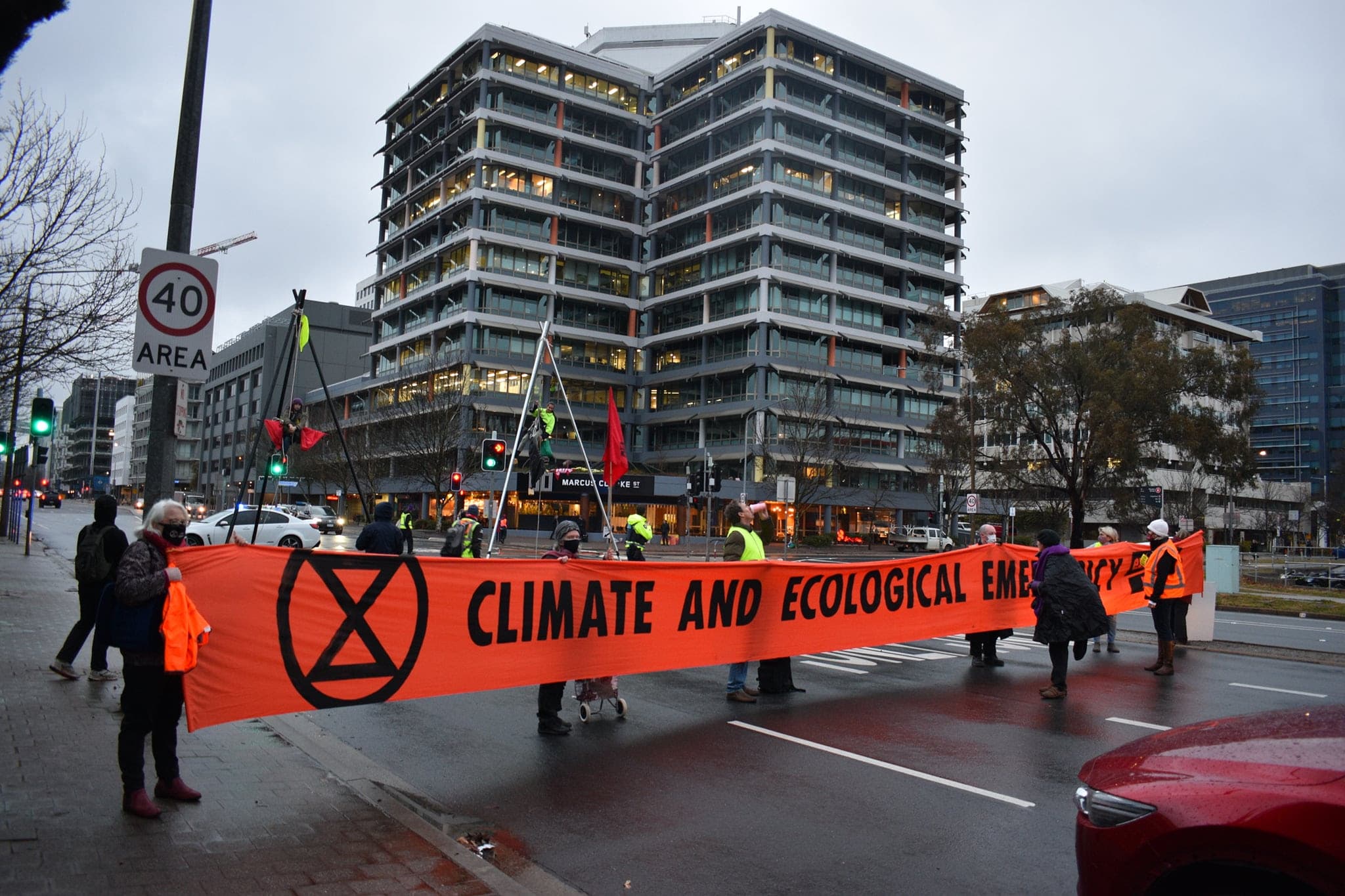 Lesley Mosley, a 59-year-old grandmother explained the actions;
"I will continue to do whatever it takes to put this issue front and centre of the public conversation. Politicians need to realise that their children and grandchildren are no safer than anyone else's when it comes to the catastrophic effects of the climate emergency."
Grandfather, Nick Abel, a 79 year old climate scientist was arrested at the Department of Environment:
"I'm enraged about the dangerous future my generation is leaving for humans and nature, and I'm here to help change that."
Escalating action in Canberra is planned for the next week and a half, and an occupation of the grounds surrounding Parliament House starting from 16 October.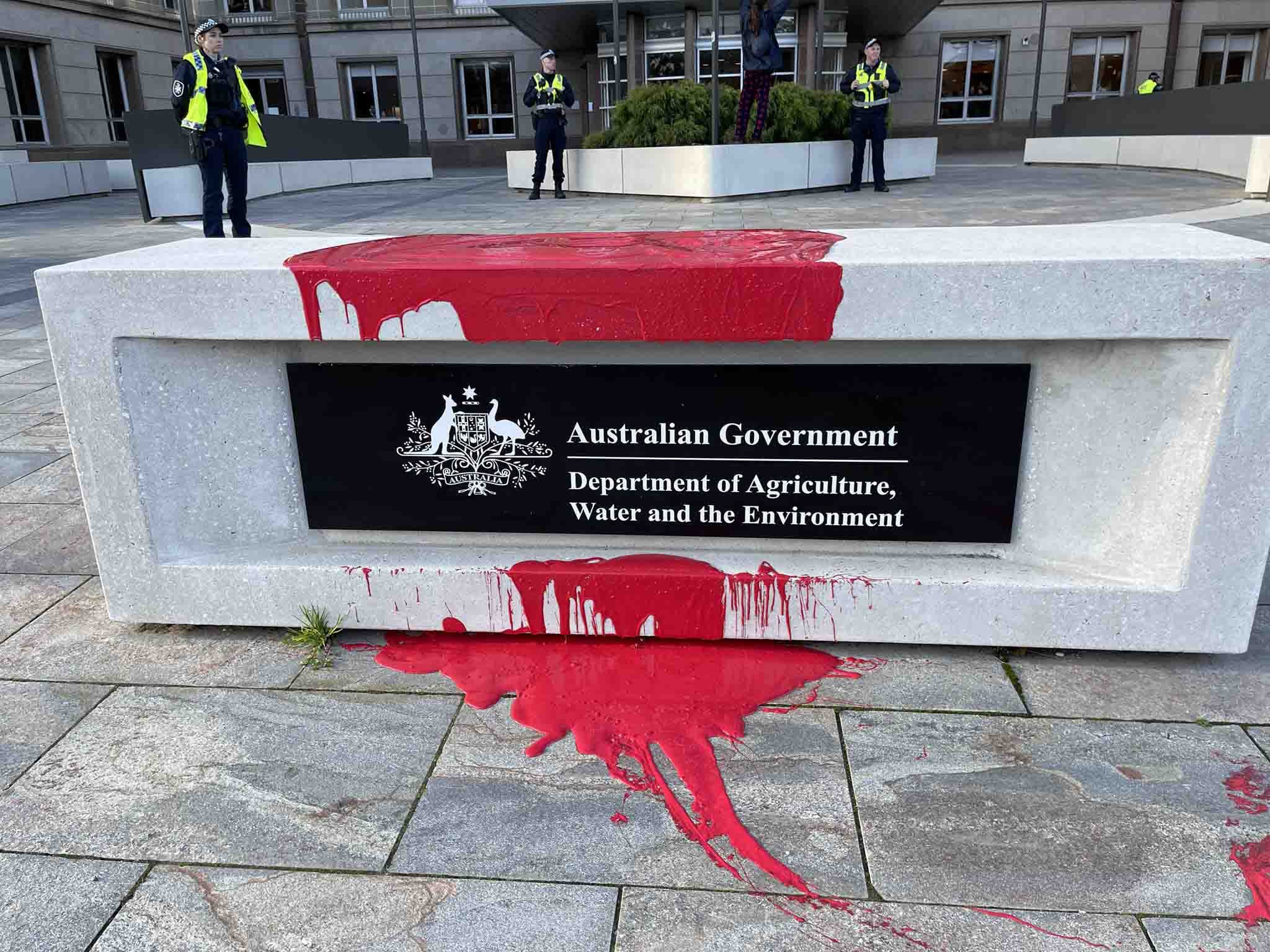 -
The Duty of Care campaign also dropped in on Josh Frydenberg's office in Melbourne this week.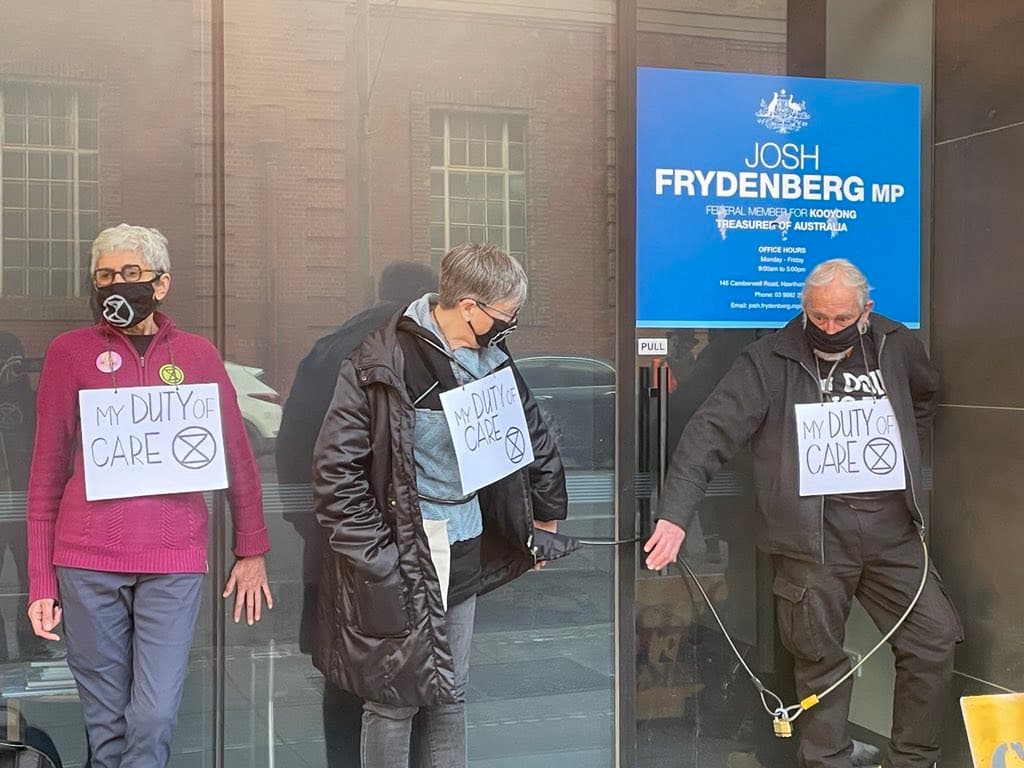 On Thursday morning in Melbourne two rebels scaled the office of the Federal Treasurer Josh Frydenberg, and four rebels chained and glued themselves to the front door.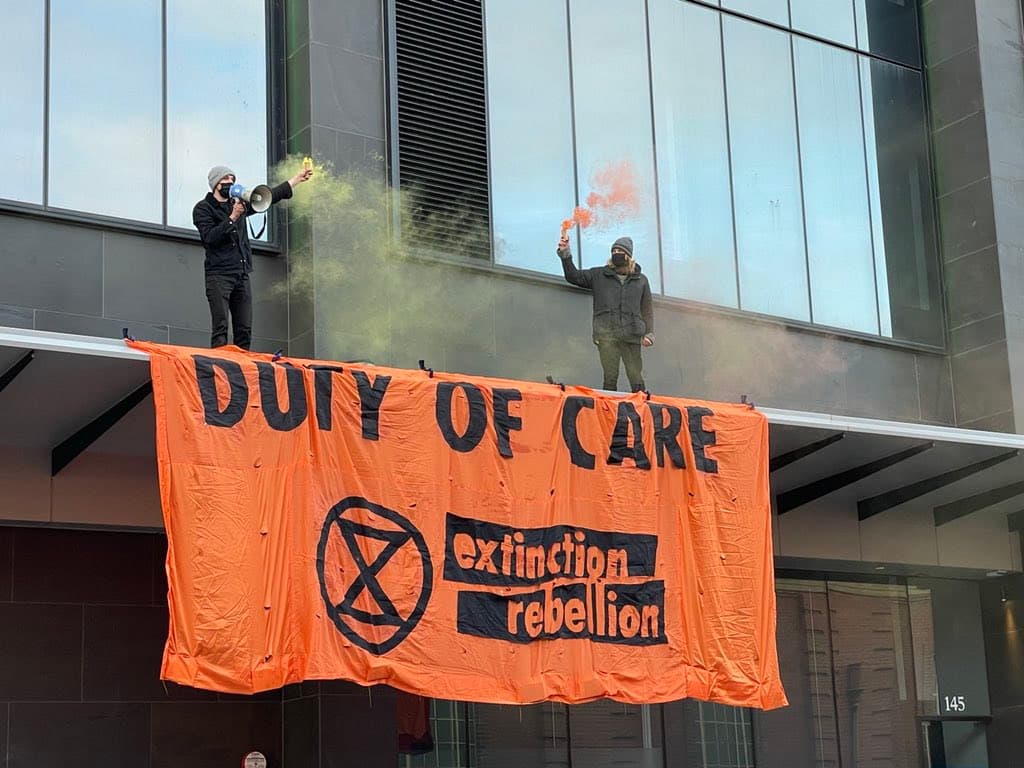 ---
Get involved