JOIN US IN REBELLION!
5 to 10 December in Naarm/Melbourne
Climate breakdown has begun
Stop the blah, blah, blah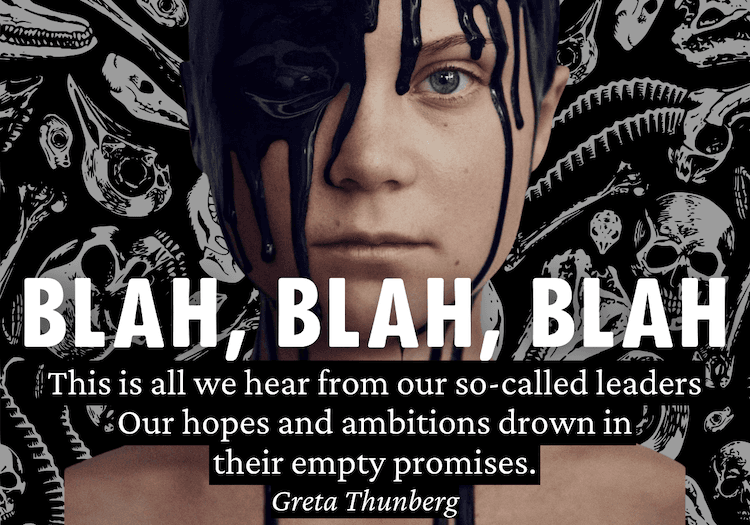 December Rebellion coincides with the last week of the COP28 United Nations climate talks happening in the United Arab Emirates (UAE). The UAE is one of the few countries in the world with higher per capita greenhouse gas emissions than Australia.

After 27 similar festivals of 'blah, blah, blah', with the evidence of climate breakdown all around, and a federal government still approving new coal and gas projects, it is clear that politics-as-usual is not capable of delivering the emergency transition we so desperately need.
It's up to us! When governments fail, it's the people who must rise up and make change. Join us and demand a better world.
Climate Emergency Briefing Linktree
YES! SIGN ME UP FOR THE DECEMBER REBELLION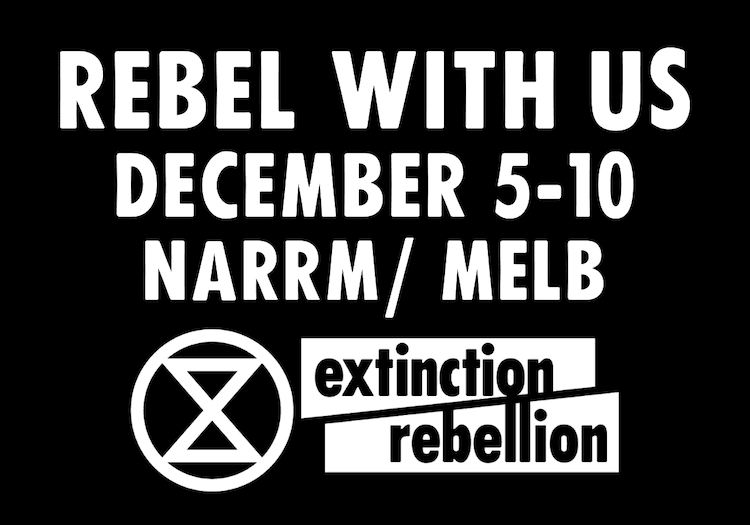 What's happening
Check out our Events and Workshops and Actions schedules in the links below or scroll down for a quick overview and find out how you can get invvolved.
Take me to the Actions schedule
Take me to the Events and Workshops schedule
Tuesday 5 December
Building our community with:
workshops
sharing our climate grief
team building for the days ahead and 
information on how to get involved at the level that suits you.
Wednesday 6 December to Friday 8 December
A variety of actions in the CBD and beyond.
Disruptive actions to suit different levels of risk.
Plenty of opportunity to learn the skills you need.
Activities, workshops, food!
As well as a chance to have fun, get colourful, and make a raucous ruckus.
Saturday 9 December
The biggest day of action has something for everyone with:
a Mothers' Rebellion
a huge Slow March
and a spectacular display of peaceful people power as we take to the streets for a strong show of nonviolent civil disobedience.
Sunday 10 December
The final day will be a day to debrief, regenerate, and plan the next steps. We'll be joining together to learn and grow, and to rise to the challenge of these extraordinary times.
Want more details about what's planned and how to get involved?
YES! SIGN ME UP FOR THE DECEMBER REBELLION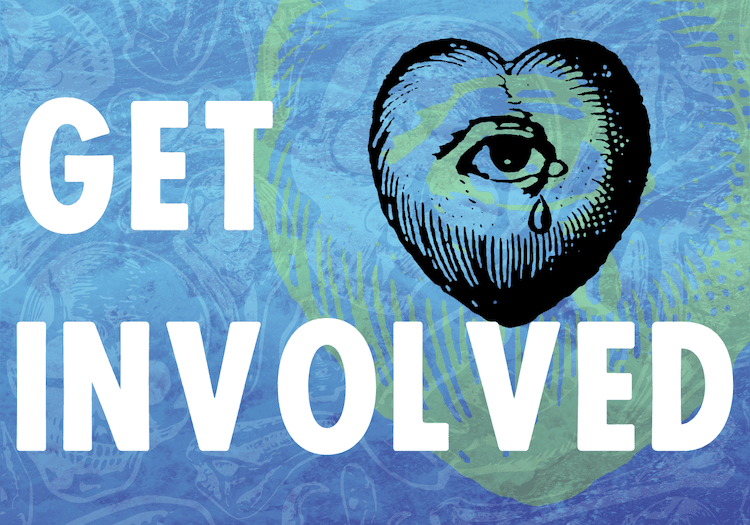 Get involved!
We need your skills, creative talents, energy and time. When you register, please tell us how you'd like to contribute and any relevant skills and experience you have.
In the lead-up to the December Rebellion, there will be a lot of vital tasks to be done, including fun activities like banner making, t-shirt printing, postering and leafleting.
During the December Rebellion, we need:
dancers
marshalls
First Aiders
buddies for arrestees 
food crew
interesting speakers 
and people with vehicles to help with transport.
Help make our December Rebellion big, bold, and disruptive.
Want to receive updates?
YES! SIGN ME UP FOR THE DECEMBER REBELLION
Donate!
You can support the Rebellion by making a donation.
We need money for printing, banners … lots of important things.
It's time for some active hope.