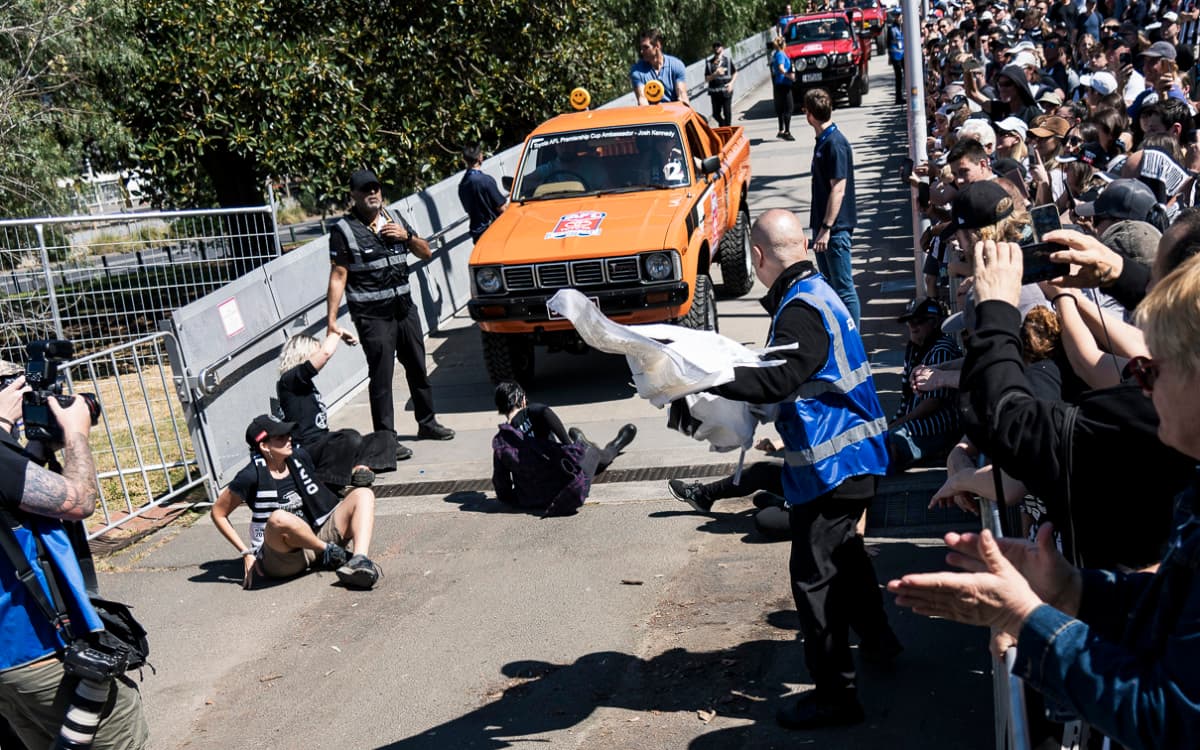 You can't play footy in 50 degrees C!
Extinction Rebellion Australia, 4 Oct 2023
XR Vic brought a climate message to the 2023 AFL Grand Final when three rebels non-violently disrupted the pre-match parade in Melbourne by glueing themselves to the road in front of the cars carrying AFL players after four banner-holders halted the vehicles.
The disruption was short-lived as security guards roughly ripped their glued hands from the road resulting in minor injuries.
The activists were wearing shirts reading 'Climate breakdown has begun', a reference to a recent press release by the United Nations: "Climate breakdown has begun. … Our climate is imploding faster than we can cope with, with extreme weather events hitting every corner of the planet."
The other side of their shirts read 'No footy in 50 degrees C', a reference to how no activities are safe from disruption by increasing heat and extreme weather events. Last month's global average temperature was 1.68 degrees Celsius above the pre-industrial average according to Berkley Earth. The Paris aspiration to limit warming to 1.5C above the pre-industrial average is now likely to be out of reach. We are heading into the danger zone for runaway warming.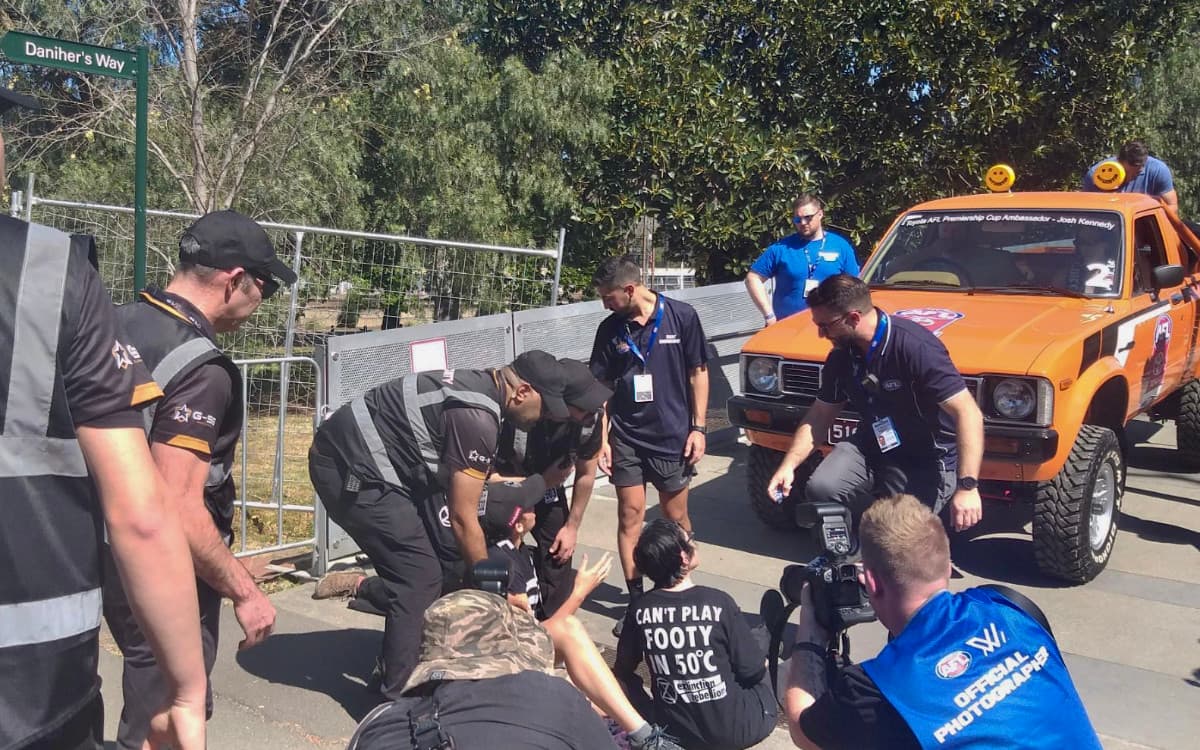 Catherine, one of the glued-on activists said. "Climate collapse is not a distant threat; it's here and it's affecting people, communities, and ecosystems around the world. Disrupting business as usual - even events like this that we know give the community a lot of joy - is the only way to cut through with our message that we must act now to prevent escalating and potentially irreversible disaster.
"If our actions are considered extreme, we would argue that ordinary citizens should never have been put in the position to feel so desperate that they must take these steps. Government and media must step up to do the right things."
Another glued-on activist, Anthony Gleeson, 70-year-old grandfather of five, said "I didn't take the decision to disrupt this parade lightly. I am a lifelong Collingwood supporter, but such is my concern about the climate crisis we face that I am prepared to risk arrest to draw attention to the fact that our government is not doing anywhere near enough to save us from runaway warming. In fact, they are actually approving more toxic fossil fuel projects that will only make the situation worse. All the extreme weather event alarms have been ignored. Will we be too?"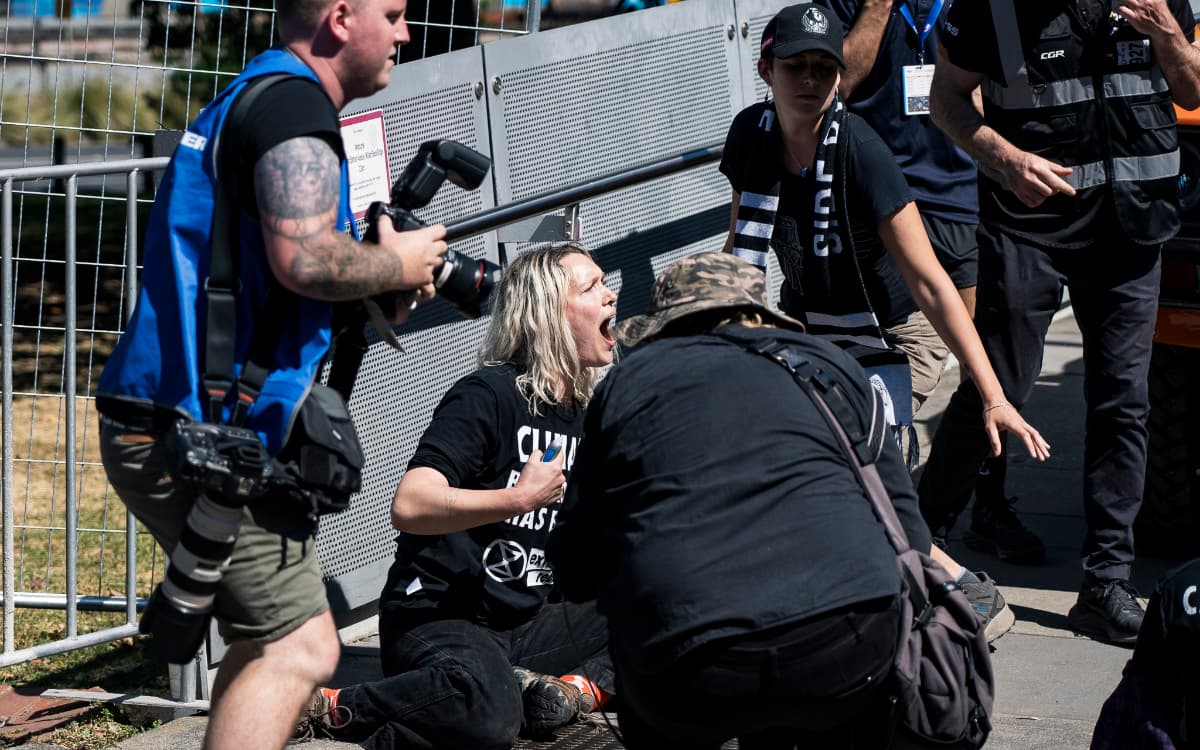 The third glue-on, Freya, said "I'm here because I'm trying to protect what I love. I work with children and I'm terrified for their futures. We are leaving them an unstable and progressively unliveable world. We are in a climate and ecological emergency - our government knows this, but they are prioritising the profits of the fossil fuel industry over the safety and well-being of everyone. My hope is that everyone concerned about the climate takes the next step from worrying to action - in the form of non-violent civil disobedience. We need everyone."
An article in the Age newspaper covering the protest noted that Melbourne is forecast to reach 29 degrees on Saturday, which would make it only the fifth AFL grand final in history to be played on a day above 26.
The parade was halted for a short time, though probably longer than the 'couple of minutes' estimated by 7 News and the Daily Mail.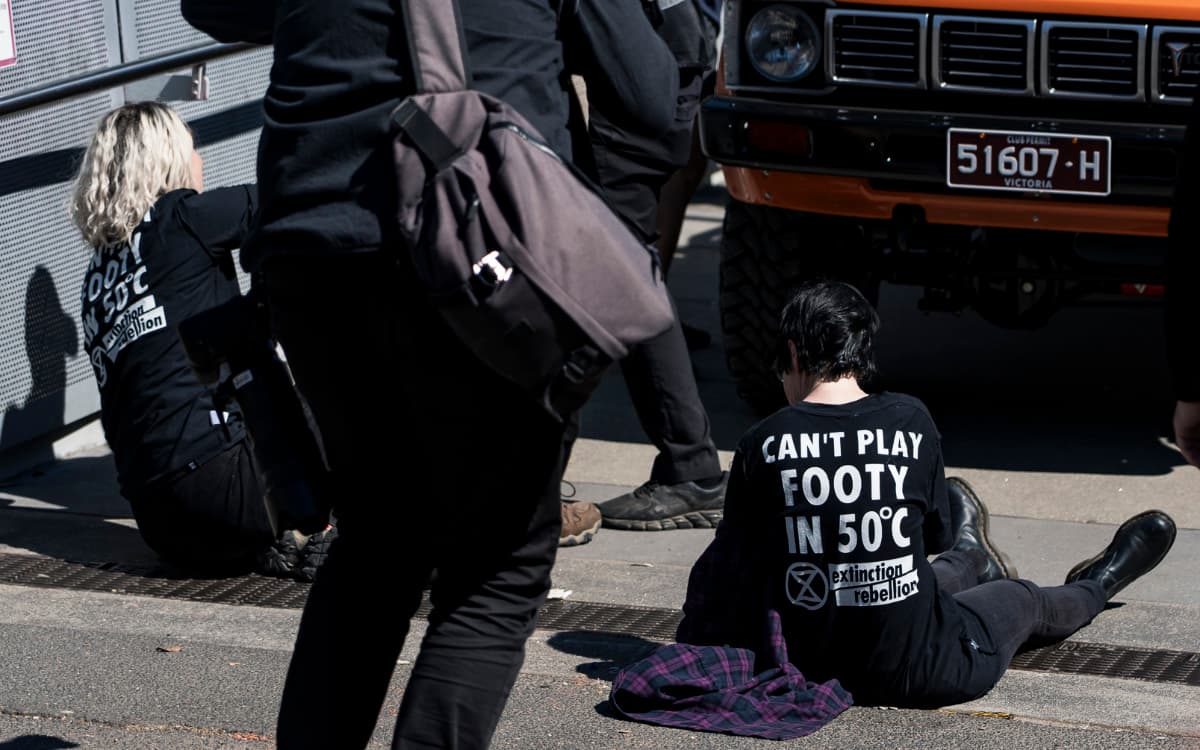 The Guardian News article about the Grand Parade pointed out that fans along the route were mostly unaware of the protest. That's certainly true, but there was a significant amount of media coverage. This is an achievement, when climate protests are kept out of the news while journalists chase stories more palatable to what Bernard Keane in Crikey.com calls "the fossil fuel-political-police-media alliance".
But as Bernard says in the context of "Woodside's security militia", the WA police, demanding the ABC hand over all footage related to climate protests: "When fossil fuel companies control politics and the media, protest is more important than ever":
"Denied the possibility of a political solution, advocates of more urgent action naturally turn to protest and direct action, only for that avenue to be demonised by media companies and targeted by fossil fuel-controlled governments.
"But using the state's monopoly on violence to deter this choice won't wish away its causes. Woodside and its political agents can't ban the laws of physics. As the planet gets hotter and more lives and livelihoods are destroyed and disrupted, and the political system remains blocked to genuine action, the urge for protest and direct action will only increase, no matter what the penalties — especially for younger Australians, who stand to suffer far more from our obsession with fossil fuels than the middle-aged people who dominate the media and parliament.
"Real journalists want to report on, and analyse, this literally disastrous misapplication of power in the interests of fossil fuel companies. The rest may as well be on Woodside's payroll."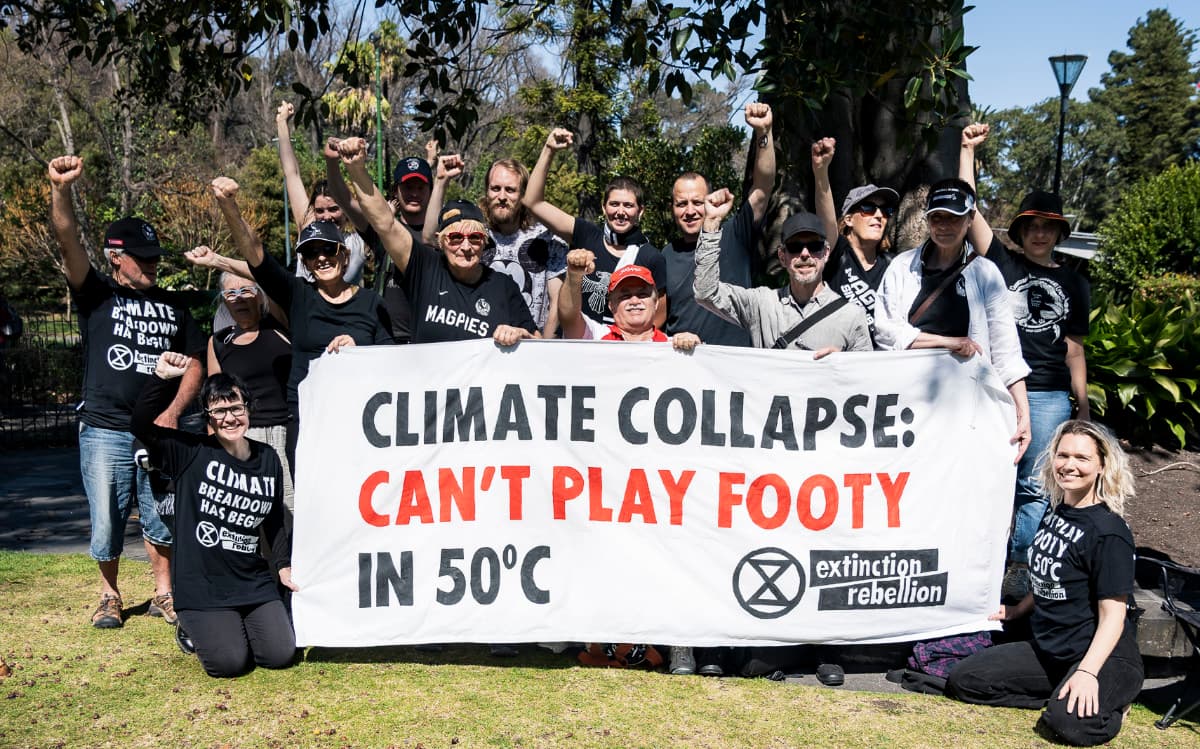 ---
Get involved