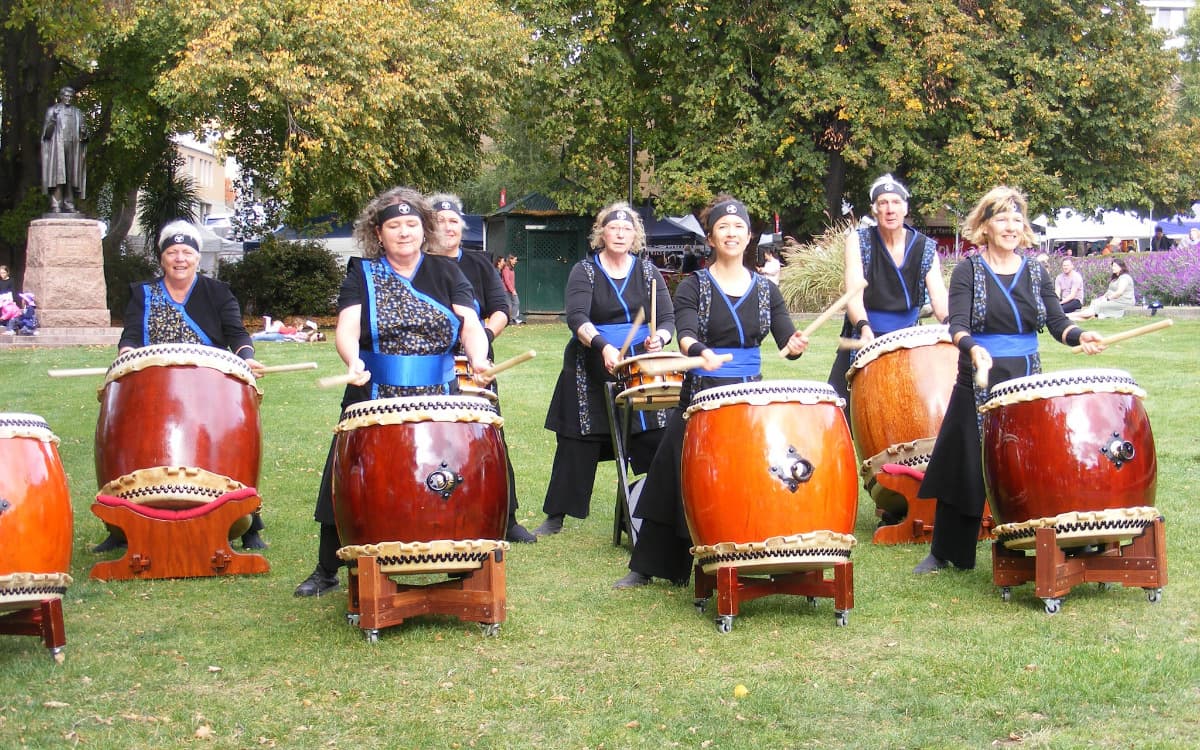 XR Tasmania: Earth Day Hobart and rebel court appearance
Extinction Rebellion Australia, 24 Apr 2023
Taiko drummers, inspiring speakers, passion and unity were all part of the Earth Day 2023 celebrations in Hobart/nipaluna, organised by XR Northern Tasmania.
Held on Saturday 22 April, the event brought together climate and environmental activist groups in Hobart/nipaluna, under the theme 'Uniting to survive'. First held in 1970, Earth Day has become a global event in support of environmental protection. Activities such as tree planting and marches raise public awareness and encourage others to take action.
XR Tasmania, XR Northern Tasmania and other activists joined the Earth Day walk through central Hobart, with banners and flags on display.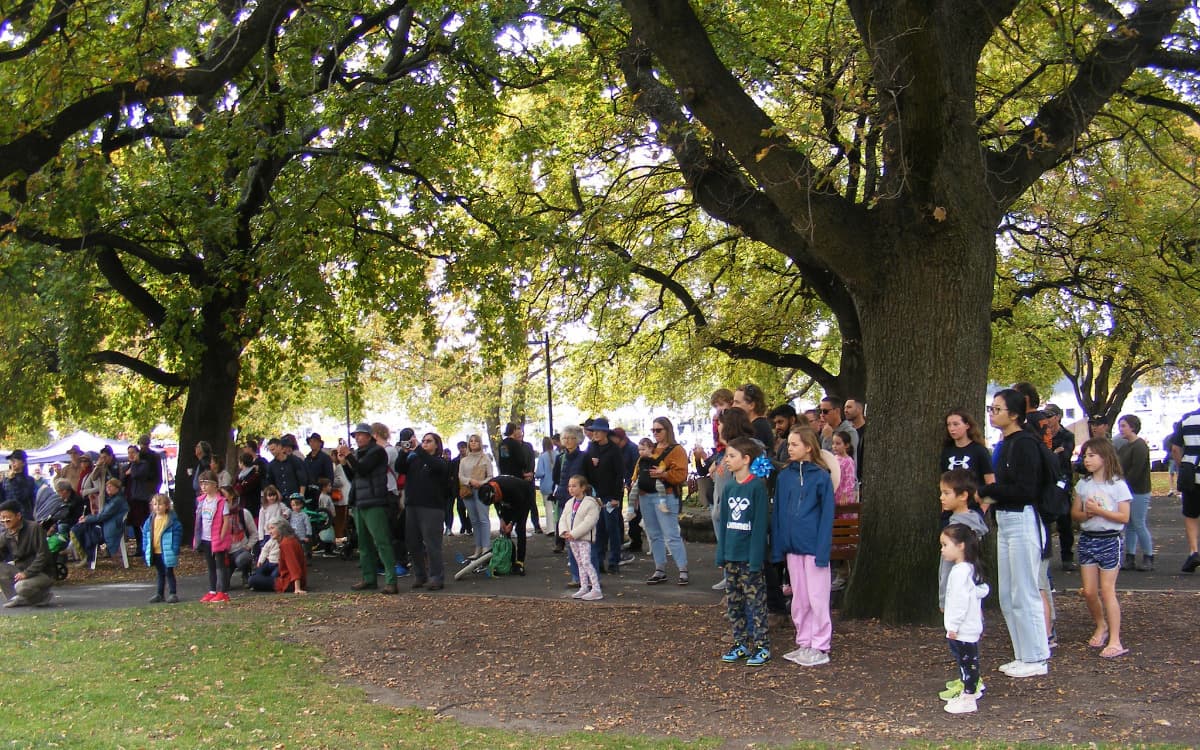 Kai Harrison from Australian Youth Climate Coalition spoke of the power of shared purpose:
"At 17 years old, I stood in front of a march of thousands of people, holding a megaphone in one hand, and the corner of a banner in another. That was the first time I remember feeling like we weren't alone in this fight. Feeling like there were people behind us who would back us in every step of the way. That day, I felt the power in a movement of young people who care deeply about climate justice, and who cared enough to show up."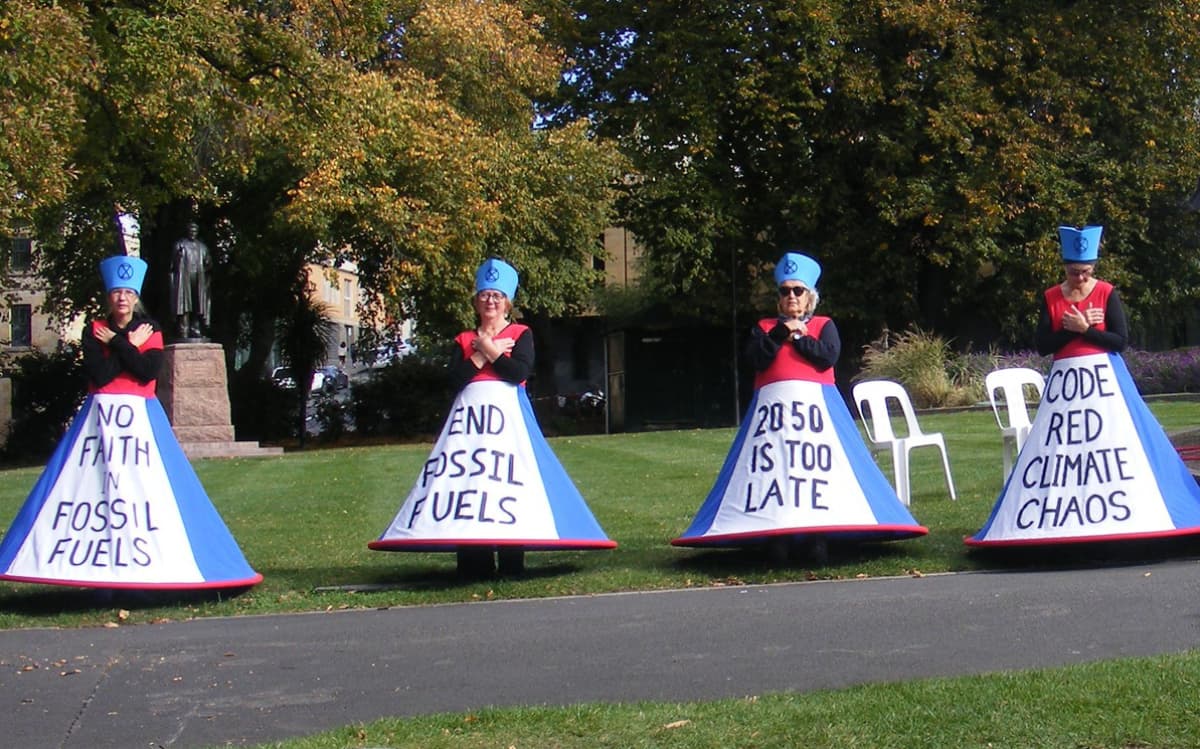 Earth Day rally cries echo around the globe
Earth Day events around the world drew attention to a wide range of environmental issues and action on global warming was a common theme. XR rebels in London timed day two of a four-day event titled 'The Big One' to coincide with Earth Day.
A report by the UN's Intergovernmental Panel on Climate Change (IPCC) has made clear we are on track to pass 1.5 degrees Celsius warming above pre-industrial levels between 2030 and 2035:
"There is a rapidly closing window of opportunity to secure a liveable and sustainable future for all. The choices and actions implemented in this decade will have impacts now and for thousands of years."
—Earth Day activists urge action to avoid 'dystopian' future, Reuters, 23 April 2023
With governments failing to meet pledges in the 2015 Paris Agreement to shift away from fossil fuels, Extinction Rebellion led the Earth Day rally calls to the UK Government to put an end to all new fossil fuel projects.
Over 60,000 people participated in the Biodiversity March, just one of The Big One activities. Full of love, unity, determination and creativity, people wore animal costumes to honour all living beings, and to demand an end to the fossil fuel era and the creation of emergency citizens' assemblies. —from Extinction Rebellion UK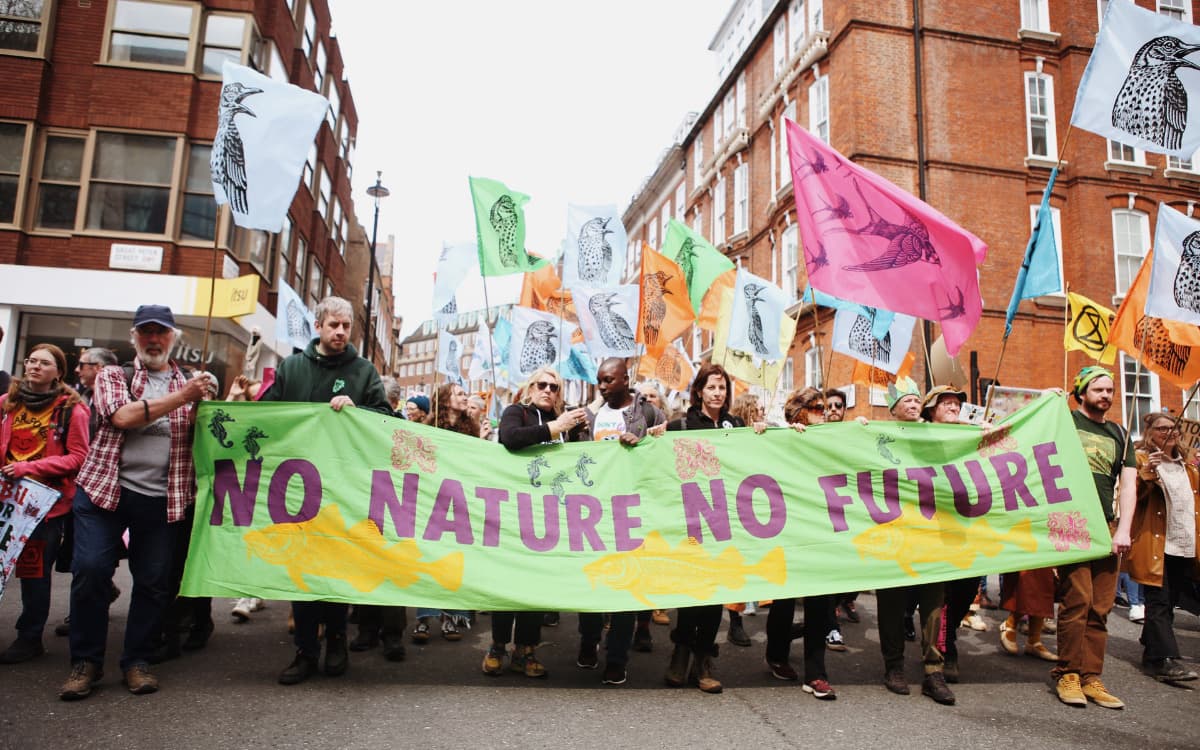 XR Tasmania rebel arrested and fined
Back in February 2023, retired pastor Jeff McKinnon, along with retired GP Scott Bell, blockaded the North bound lane of St John Street in Launceston Tasmania. Jeff refused to leave the street and was arrested and charged with failing to follow the direction of a police officer.
Jeff appeared in court just before Earth Day on two charges: failure to comply with police instruction and blocking traffic. He was fined $200 for each charge plus court costs. Unrepentant, Jeff declared: "I'm speaking out against climate change for my grandchildren."
This is just one of Jeff's many arrests for similar actions and we thank him for his dedicated activism. We'll leave the last word to Jeff:
"Australia must ban all new coal and gas exploration and urgently phase out all fossil fuel exports and domestic use. The planet is in crisis and Australia's fossil fuels are a major cause."
—Jeff McKinnon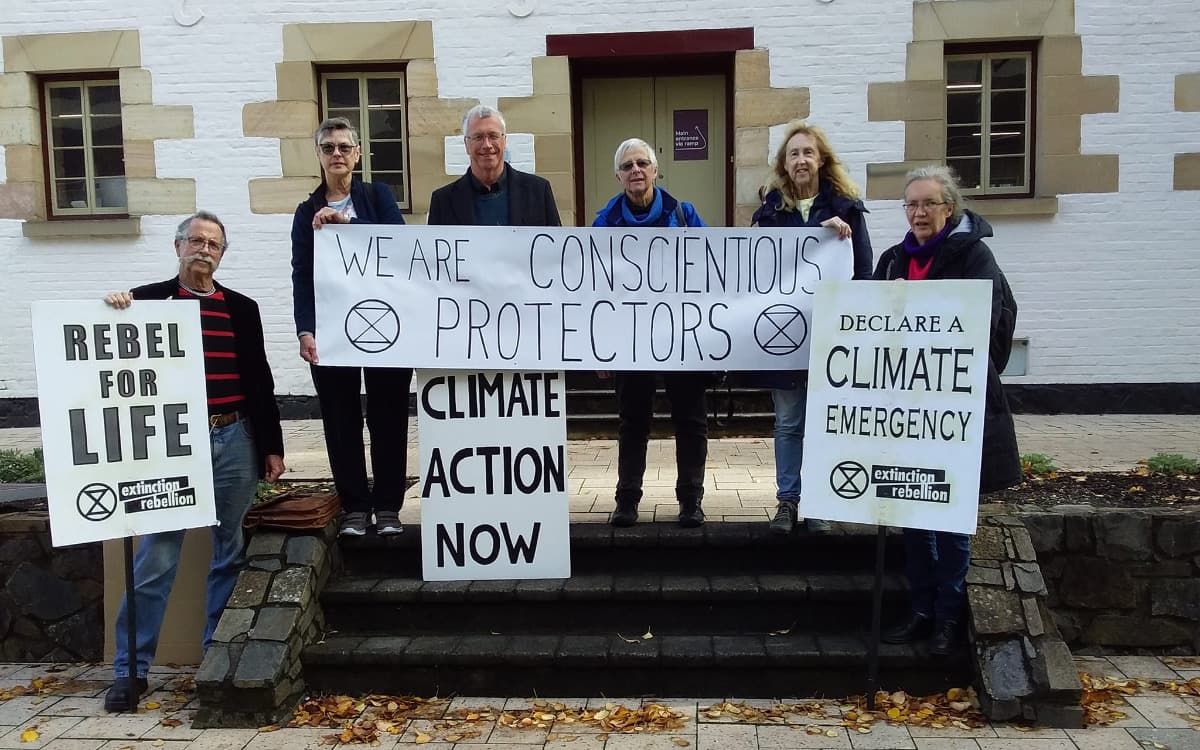 ---
Get involved