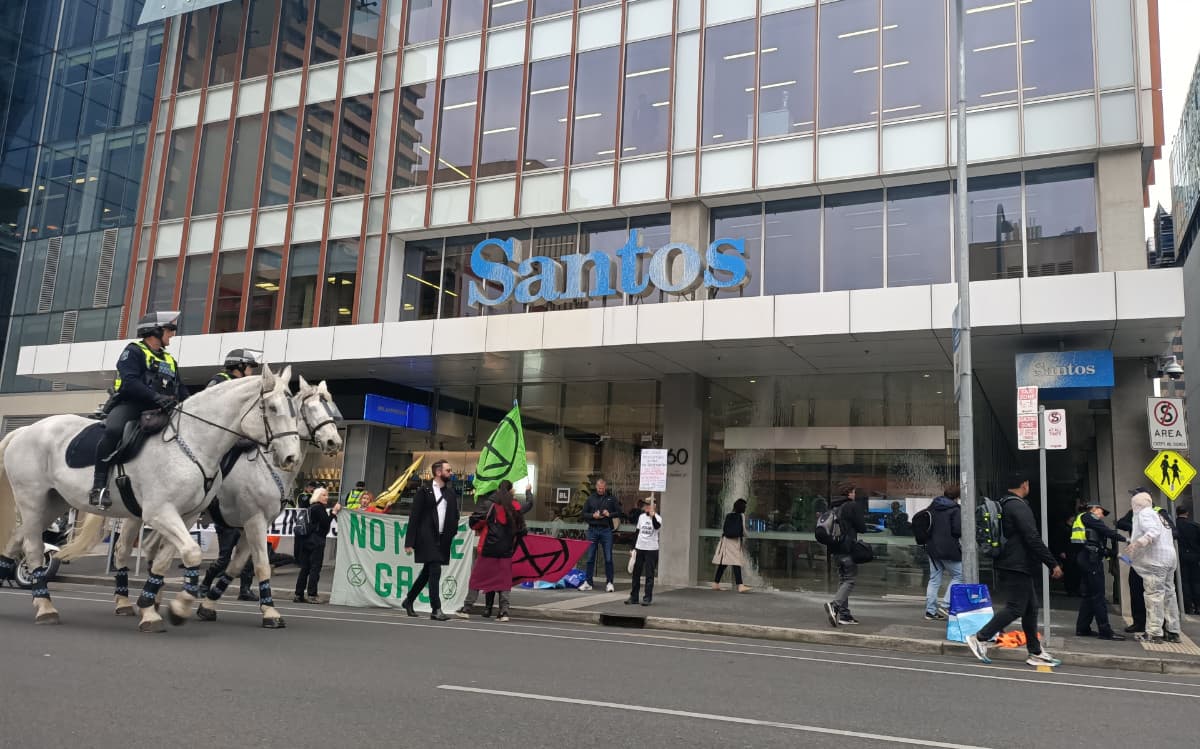 XR SA response to new anti-protest legislation in South Australia
Extinction Rebellion Australia, 2 June 2023
Tuesday 30th May 2023 marked exactly one year since the state Labor government declared a Climate Emergency in the South Australian Parliament. A terrible coincidence that in the early hours of the morning of the same day, the Legislative Council passed the most punitive, ill-conceived anti-protest legislation the state has ever seen.
The statement from XR SA continued:
Instead of acting in line with our state's declaration of a climate emergency and responding with policies based on science, the major parties have co-operated to massively penalise peaceful protest and undermine democratic rights for all.
South Australia now joins NSW, Victoria and Tasmania in their use of draconian legislation to suppress what is just a part of a growing global wave of climate activism that is raising the alarm on the climate emergency.
Extinction Rebellion continues a proud tradition of nonviolent civil disobedience, which has always played a crucial role in changing the world for the better. Unlike earlier movements however, Extinction Rebellion uses civil disobedience to urge immediate global action on climate change because science makes it clear that all life on earth is at risk.
Extinction Rebellion protests have caused consternation, inconvenience and traffic hold-ups. However, in line with our stated ethics, these actions have never resulted in an emergency vehicle being stopped or prevented someone from receiving medical care. Any statements in the media that claim otherwise are not based in fact.
Together with all Earth's defenders, we will continue to do what is necessary to call out our governments' inadequate, ill-informed climate policies and their continued support of the expanding fossil fuel industry that is driving global heating to levels that will render this planet uninhabitable.
As UN Secretary Antonio Guterres said last year at the launch of the 3rd IPCC report:
"Climate activists are sometimes depicted as dangerous radicals. But the truly dangerous radicals are the countries that are increasing the production of fossil fuels. Investing in new fossil fuels infrastructure is moral and economic madness."
XR SA Spokesperson Mary Heath said:
"The South Australian government's decision to choose protest suppression over climate action reveals its complicity in the industries that are driving the climate crisis.
"It shows our government is in denial about the urgency and seriousness of the climate crisis. Both major parties have decided to treat peaceful protest as the problem, rather than rising to the challenge of facing and responding to the existential threat of the climate emergency."
---
Get involved