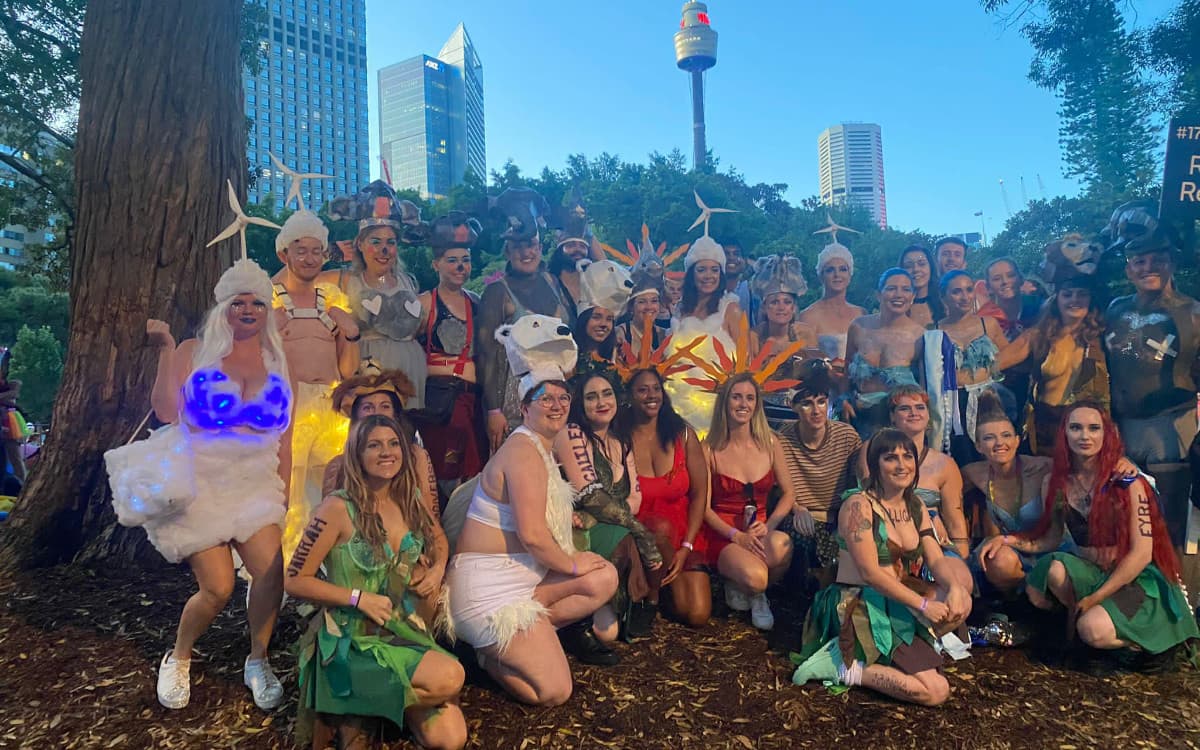 XR Rainbow Rebellion celebrates the natural world at Sydney's LGBTQIA+ pride festival
Extinction Rebellion Australia, 27 Feb 2023
The 2023 Mardi Gras parade float featured water and woodland nymphs, animals from around the world, and the sun and wind joining to fight for our future
The float also celebrated the biodiversity of the oceans, rivers, and forests, and gave a shoutout to all the forest defenders who give their time and sometimes their freedom to protect the natural world.
The sun and wind represented the renewables we need to get us off fossil fuels. The best carbon is the carbon we leave in the forests and when it comes to fossil fuels we need to Leave it In the Ground.
Sydney's 45th Mardi Gras was attended by record crowds, and more than 12,000 people took part in the march according to organisers. The parade lasted five hours and featured 208 floats.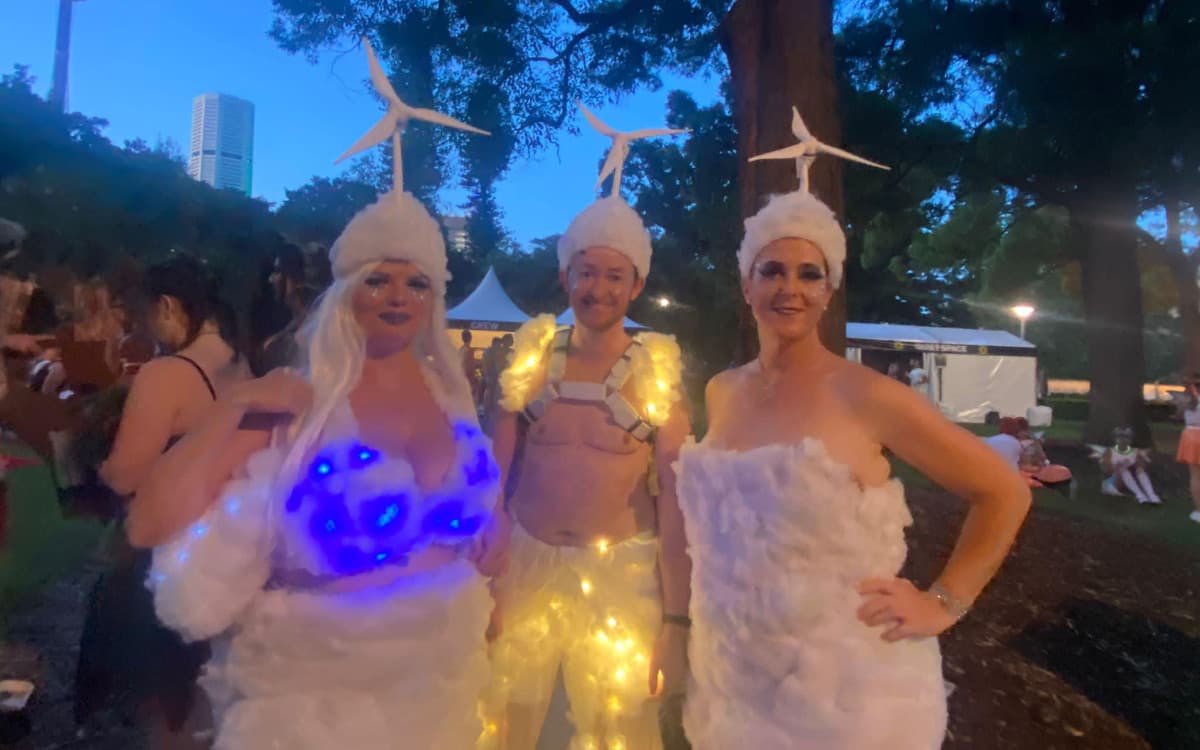 45 years ago, on 24 June 1978 a morning protest march by gay rights activists was followed by a planned street festival. 500 people gathered on Oxford Street and numbers grew to around 2,000 as Saturday night revellers responded to the call "Out of the bars and into the streets!".
The celebration turned into a riot when New South Wales police violently broke up the parade in Kings Cross and started arresting participants as they were dispersing. Although most charges were eventually dropped, The Sydney Morning Herald published the names of those arrested and many people lost their jobs as homosexuality was a crime in NSW until 1984. For more background, see the Wikipedia article.
When Sydney was named the host city for WorldPride 2023, an attempt was made to prevent pink-washing. Sydney WorldPride asked corporate sponsors to sign three-year deals to support not just Sydney WorldPride, but the Sydney Gay and Lesbian Mardi Gras festival. Sponsorship deals meant that most events in 2023 are free. There is also more focus on the involvement of First Nations people.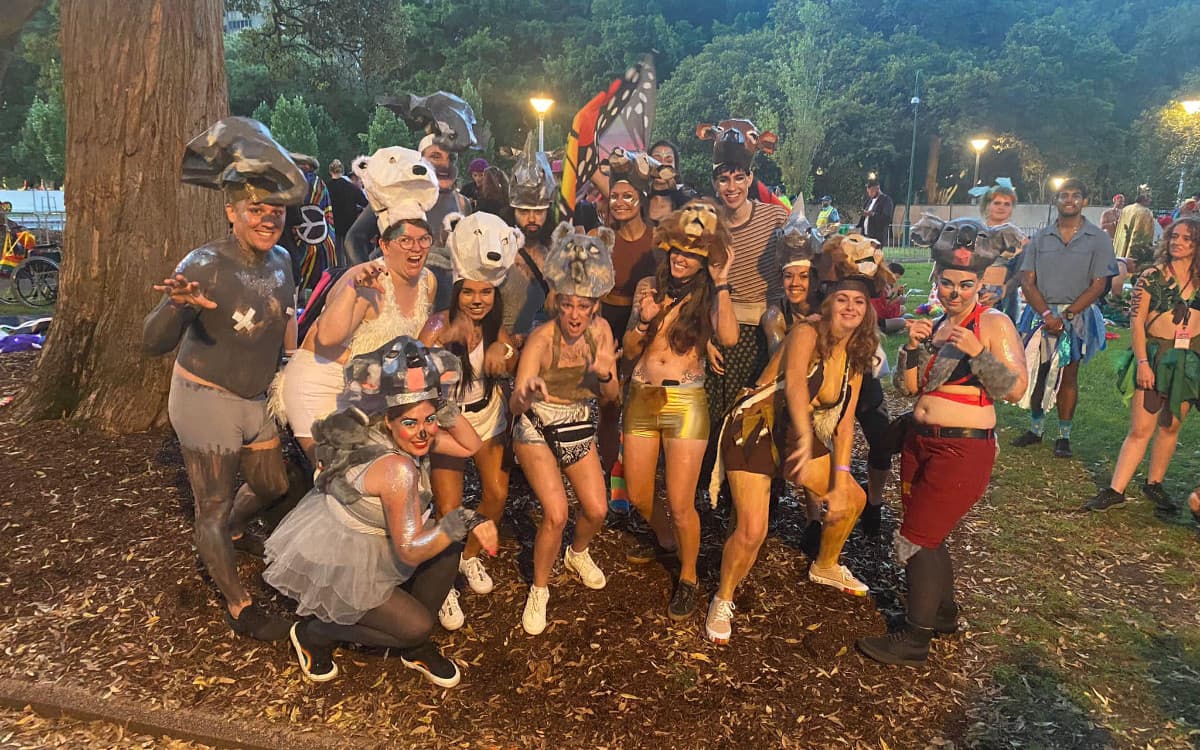 However, increased commercialisation of Mardi Gras is still a sore point for members of the LGBTQIA+ community, and the festival has been criticised for neglecting its roots as a provocative protest.
And sadly, like other large festivals, plastic makes up much of the waste produced during Mardi Gras. Drink cups, decorations, masks, props, costume parts join the tons of rubbish hauled away after the parades and parties are over.
We need the reminders from XR Rainbow Rebellion and others that the natural world must be protected and fossil fuels rejected, including synthetic plastics derived from crude oil, gas or coal.
At Sydney Mardi Gras 2023, Rainbow Rebellion called for:
Protection for our woodlands and water so we have fresh air to breathe, water to drink
Safeguards for biodiversity, so the world is healthy
A move beyond fossil fuels to renewable resources so we can all survive.
Rainbow Rebellion is an affinity group/special interest group of Extinction Rebellion.
** Find more XR affinity group/special interest groups.**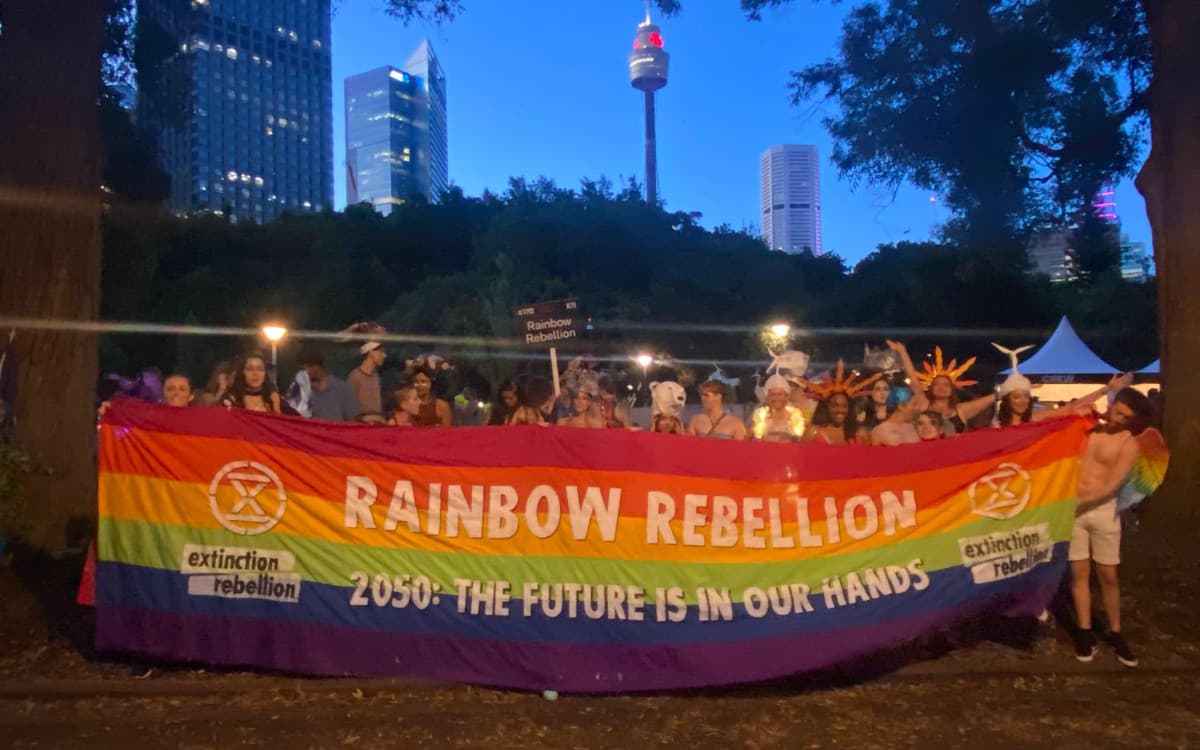 ---
Get involved