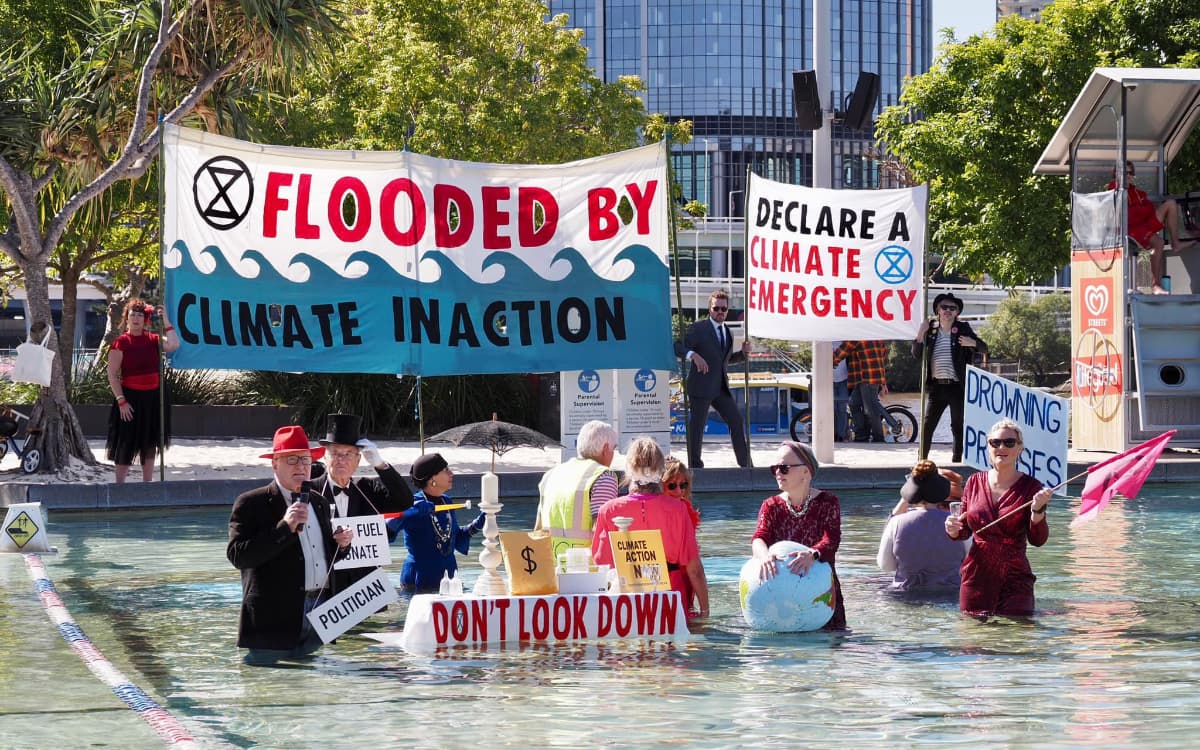 While the profits roll in, the fossil fuel party goes on
Extinction Rebellion Australia, 10 June 2022
Fossil Fools party on in Meanjiin, while XR Gold Coast join other activists in calling out bank funding for new fossil fuel projects.
A Fossil Fuel party at Southbank Brisbane/ Meanjin was held last week on land recently flooded, attended by some well-to-do Brisbane residents and a few notables. All very convivial, to be sure. And while the profits keep rolling in, the party goes on. Just DON'T LOOK DOWN!
There have been two serious flood events in Queensland this year, as well as unprecedented rain. Climate and ecological breakdown is occurring all over the world, right now! We no longer have the luxury of time. Without urgent changes, climate catastrophe will accelerate. We must act urgently.
After the initial elation following the federal (climate) election, it appears that the new Labor government, while better than the coalition, is still committing us to a catastrophic temperature rise of at least 2 degrees, and has no plans to stop new oil, coal, and gas projects. Meanwhile the Queensland Government's position on climate is even weaker. We call on the State Government to declare a CLIMATE EMERGENCY, and to act accordingly.
Greens won three seats in the Meanjin area in the federal election. This is proof that people want immediate, urgent change. But party politics is not enough. Let's not stop the disruptions large and small conducted by XR activists to point out what actually needs to change.
We have all earned a moment to take a breath after the election and rekindle our hope for the future. But don't put your banners away!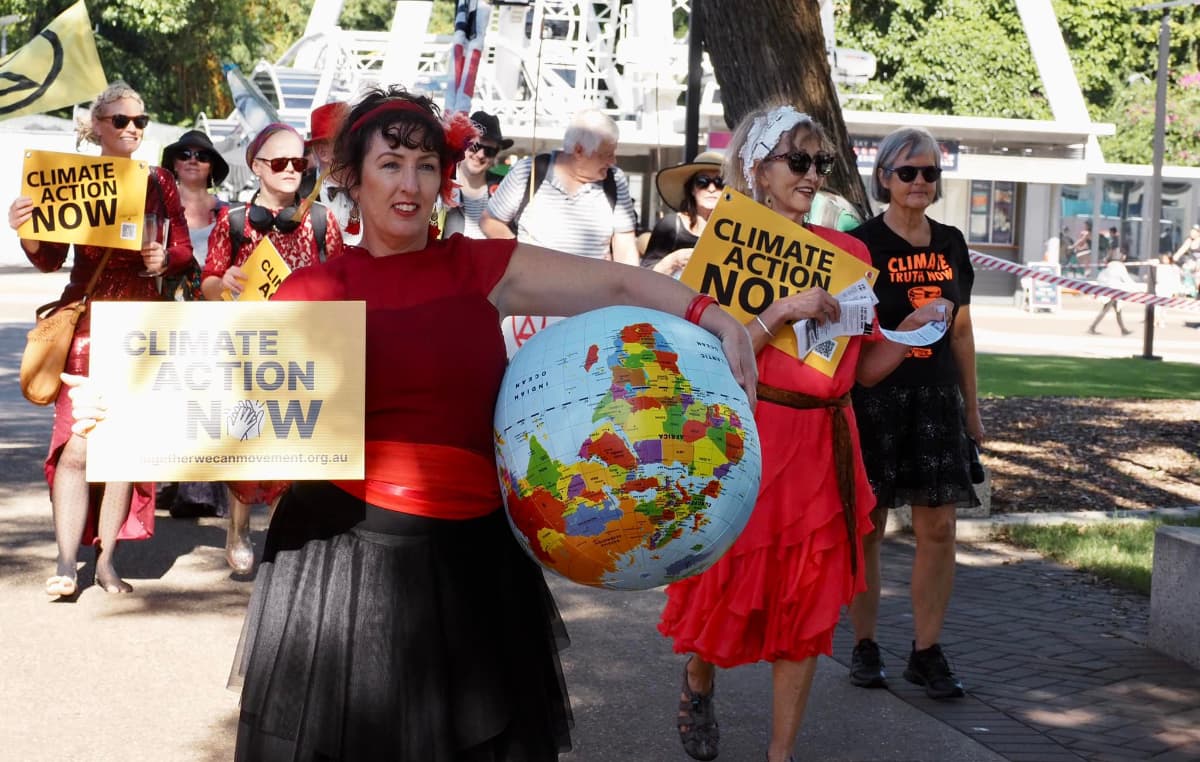 None of the scary, truthful messages on our banners are obsolete. The science calls for zero emissions by 2030. That's zero in 94 months. If we don't have a Citizens Assembly by Christmas, policy is unlikely to change fast enough to prevent social breakdown.
We need to continue actions such as this week's rally at the Gold Coast supported by XR Gold Coast, Stop Adani, and other activist groups in the area. Major banks were called out for putting profits above our children's future, with their continuing financial support for new fossil fuel projects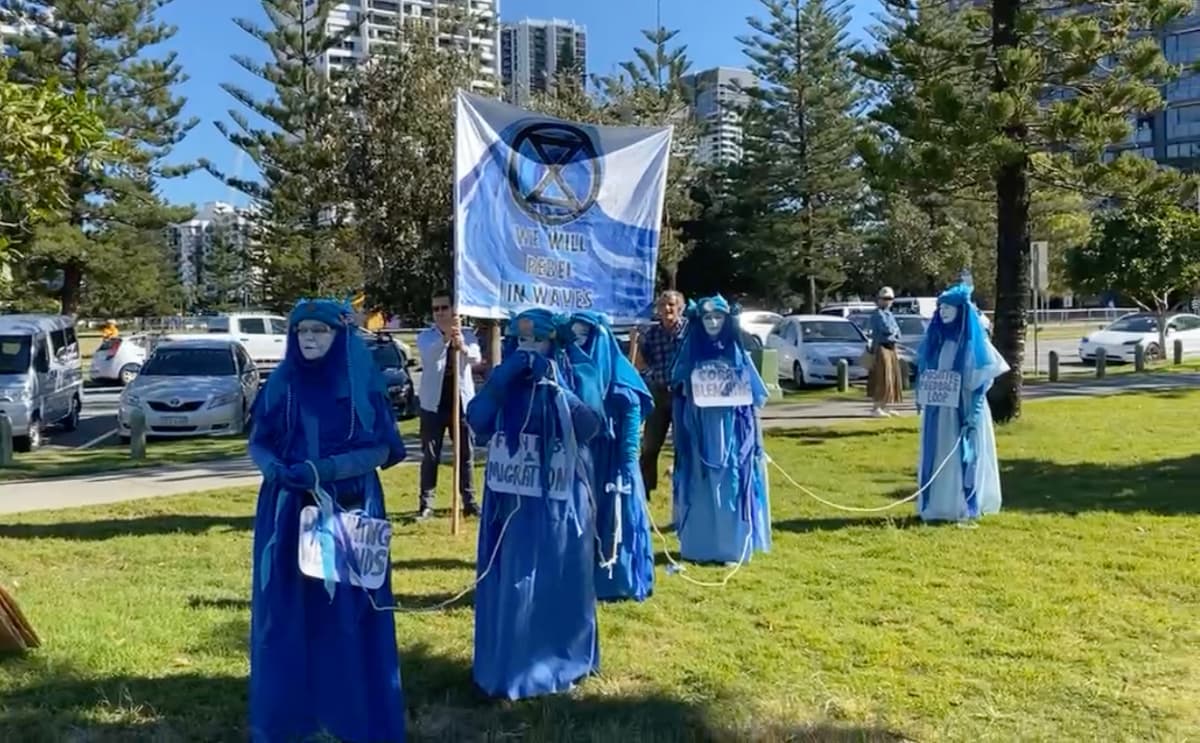 We still need new banners and new people! Join us to REBEL FOR LIFE!
---
Get involved