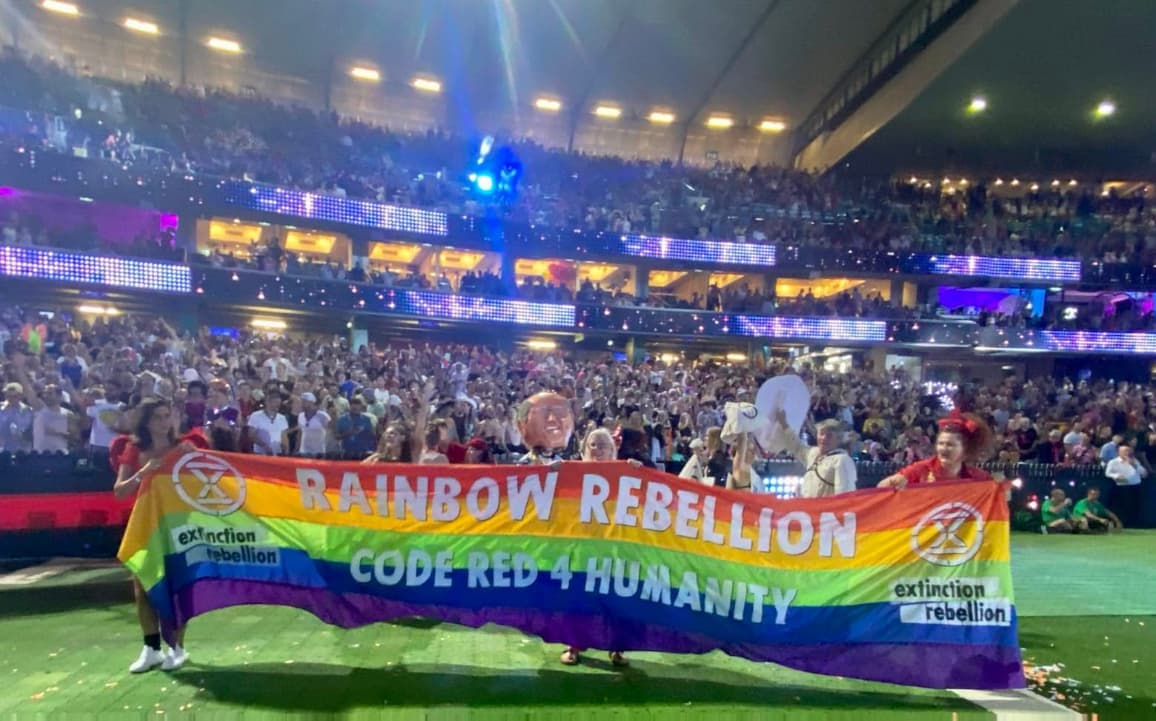 Protesters mark Mardi Gras with political rally
Extinction Rebellion Australia, 5 Mar 2022
For the second year in a row, activist groups including Rainbow Rebellion Sydney staged a counter-protest before the televised Mardi Gras Parade.
Time Out reported that the community were asked to BYO magic, street performance, speakers, music, face painting, friends, family and allies to create a big, loud, out and proud riot.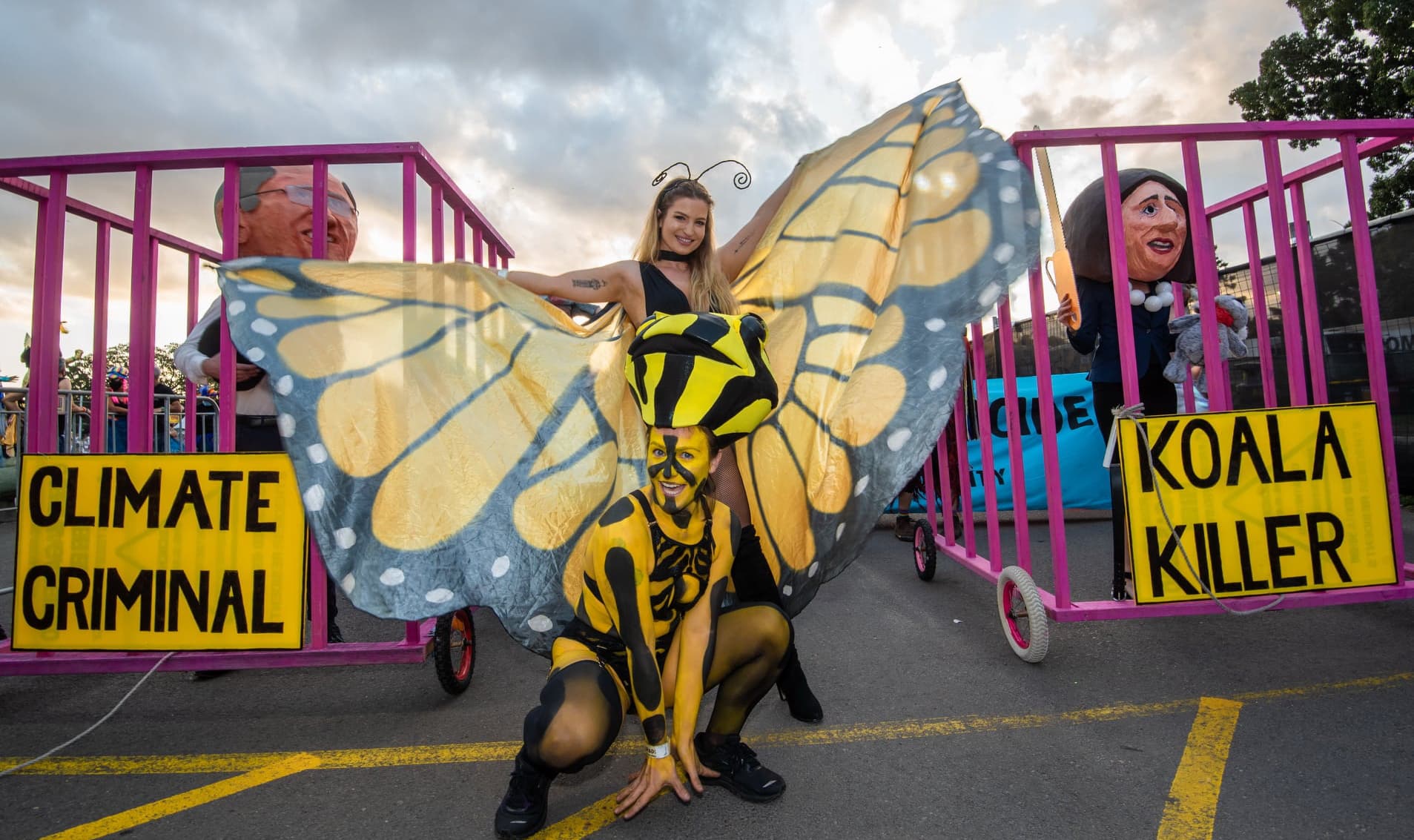 Rainbow Rebellion Sydney rebels in relearsal for the Pride Street Party that followed the rally - by Robert Knapman Photography
Rainbow Rebellion Sydney is an affinity group of Extinction Rebellion, creating a non-violent safe space for the queer community to engage in the fight for climate justice in the same way they are involved in many other social justice issues.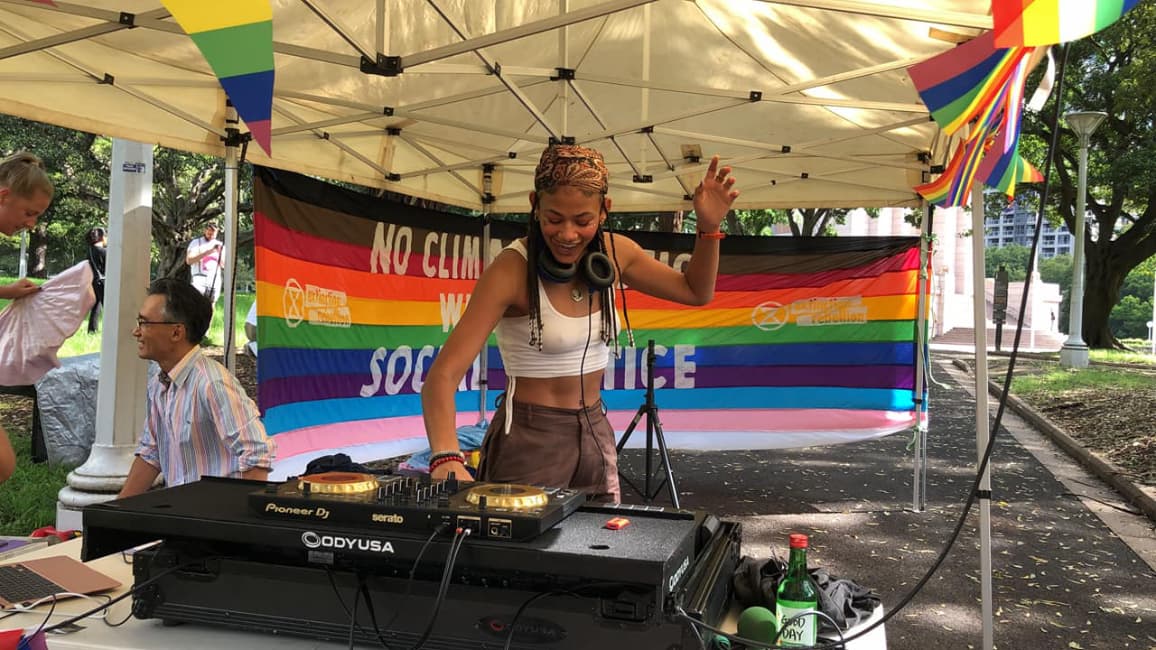 DJ Honey Trap Sound System @Toisexual Nicole Tania
Recognising that protests in the street are very important for LGBTIQA+, women's and especially trans kids' rights, Rainbow Rebellion Sydney said:
"The LGBTIQ community are experiencing ongoing legislative and political attacks on our rights, it is as important as ever that we publicly and collectively raise our voices against these for Mardi Gras 2022. This calls for a protest to kill the (Religious Discrimination) bills and for LGBTIQ liberation, not just a ticketed event at SCG.
"We need to be visible and present whilst our community is still under attack.
"We also believe Mardi Gras should be de-corporatised and that it belongs in the streets and to the LGBTIQA+ community. It is a protest and it needs to be a protest until ALL of us are free and safe from discrimination.
"The religious discrimination and parental rights bills are not dead yet. They are before NSW and Federal Parliament. These bills attack trans kids. We need the Mardi Gras to remain a sharp, political, community action in the streets.
 "But the Mardi Gras parade is an important cultural event for the LGBTIQA+ community to get together and celebrate our wins, diversity and our beautiful community. Fighting the religious discrimination bill has been difficult for our community and we want and need to celebrate with our peers.
"So we're rallying and partying in the streets for our rights and being visible and celebrating in the parade. Keep an eye out for our climate message.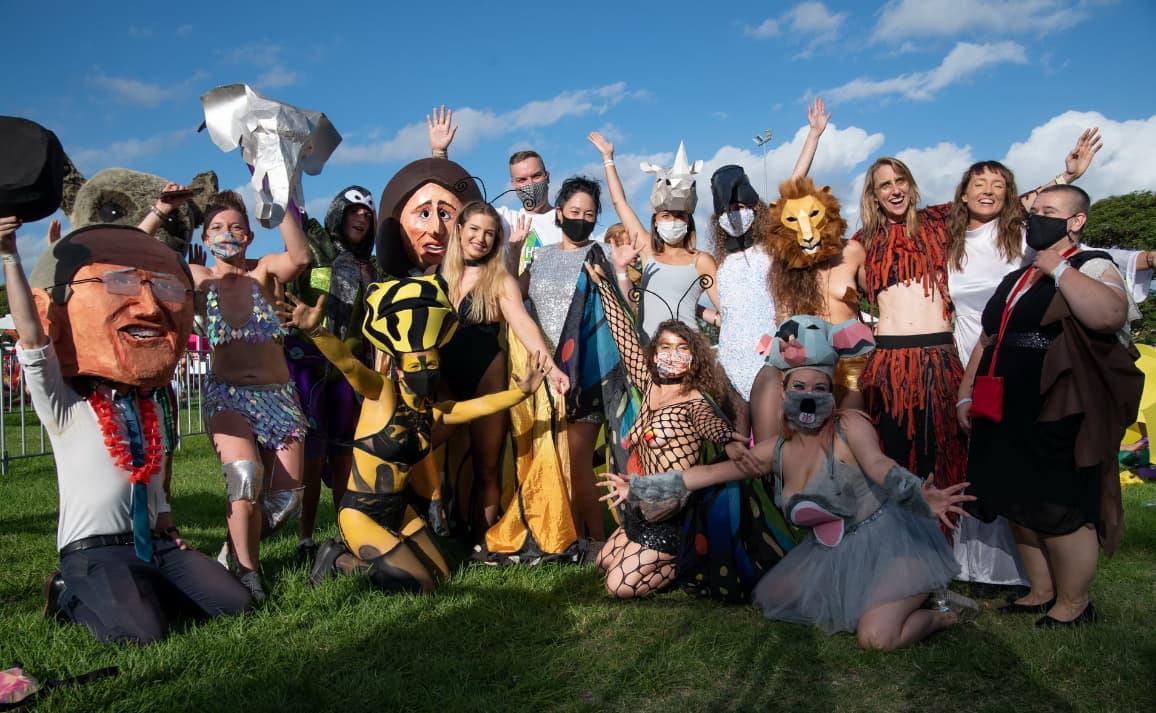 Rainbow Rebellion Sydney rebels - by Robert Knapman Photography
"Rainbow Rebellion is a climate action group for LGBTIQA+ people and their allies. We understand that the climate emergency will exacerbate social inequalities, so we need to be fighting for our community, for equality, justice and sustainable future.
"Please support us in any way you can - it's 2022 and we still very much need you!"
---
Get involved