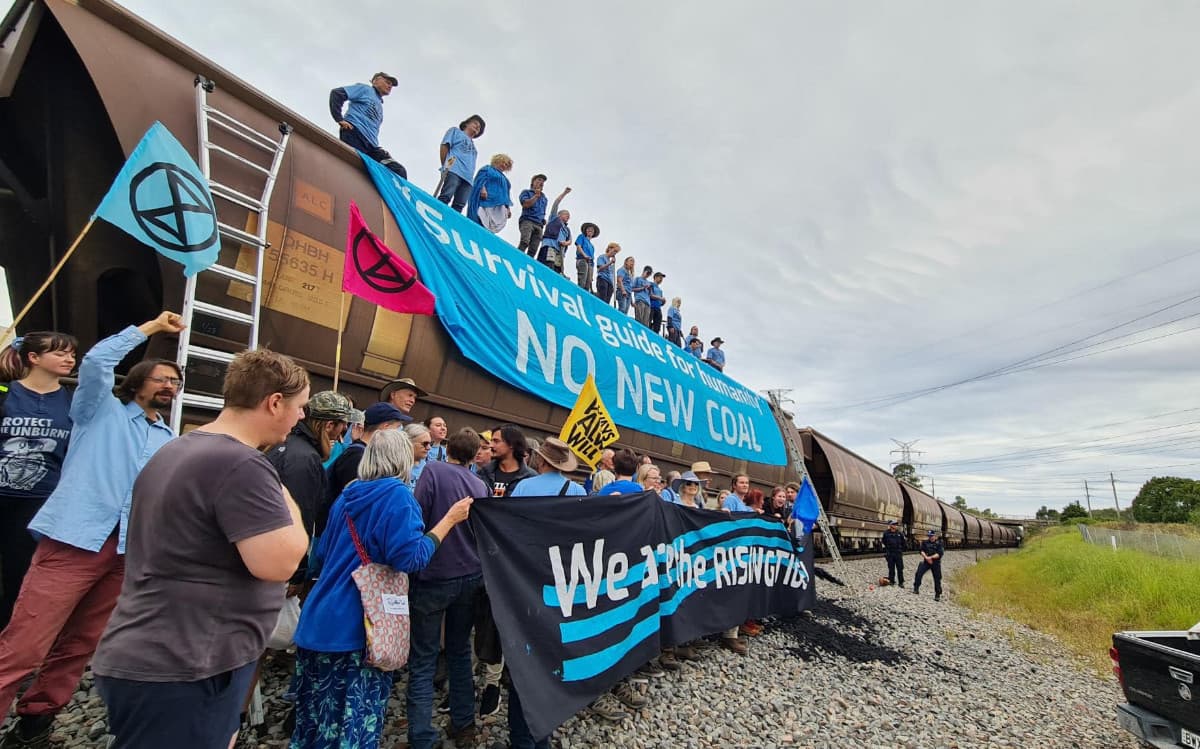 Protest group Rising Tide demand the cancellation of all new coal projects
Extinction Rebellion Australia, 17 Apr 2023
Protesters organised by Rising Tide climbed on a train at the world's biggest coal export terminal in Newcastle NSW, and began shovelling coal out of the wagons. XR members were among the 50 climate activists arrested.
Over a hundred people gathered beside the rail line into the world's biggest coal port, supporting around others who scaled the train. A large banner was unfurled over one of the train wagons stating, "Survival guide for humanity: No new coal."
The ABC reported that dozens of police were in attendance, including some from the rescue squad, marine area command and some on horseback. Newcastle City Police District Commander, Superintendent Kylie Endemi, said the protest was mostly peaceful.
Coverage of the protest by the BBC noted that the world has already warmed by about 1.1C since the industrial era began and temperatures will keep rising unless governments around the world make steep cuts to emissions. Australia's Labor government has pledged to cut the country's carbon emissions by 43% by 2030, but it has not ruled out new fossil fuel projects, offering instead the "safeguard mechanism", a carbon emissions trading scheme which XR believes is completely inadequate.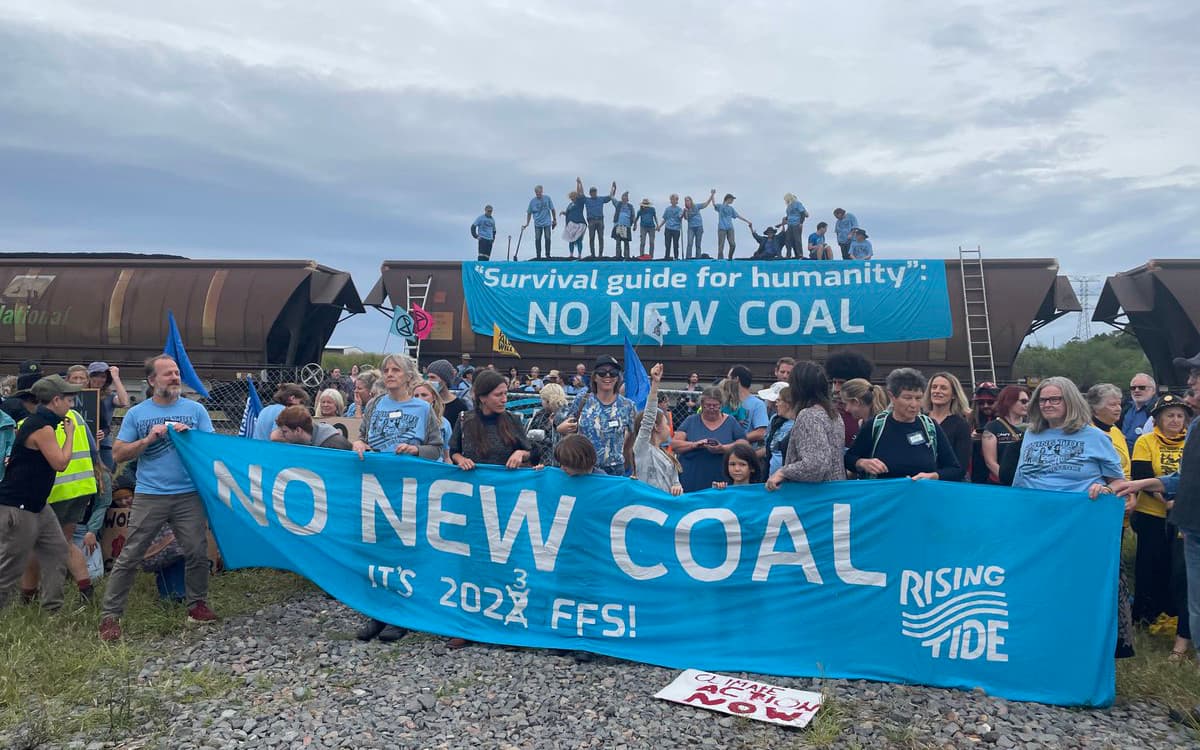 Newcastle local and renewable energy engineering student, Jasmine Stuart (22) was one of the group beside the rail line. Jasmine said:
"Despite dire warnings from the UN and the world's leading scientists that fossil fuel expansion threatens the survival of humanity, Australia has 116 new fossil fuel projects in the pipeline, which is simply insane.
"I studied renewable energy engineering so that I could be part of the solution, but that is not enough when politicians continue allowing new fossil fuel projects to proceed.
"Rallies and campaigning within the system are clearly not working, so people like me who are terrified for our future are left with no option but civil disobedience. As the head of the UN said - the truly dangerous radicals are the countries that are increasing the production of fossil fuels."
The action followed a weekend-long climate conference attended by locals, scientists, Greens party members, and climate activists. Rising Tide was one of the first grassroots climate groups in Australia, and were active in Newcastle from 2005 until 2012. Rising Tide has now restarted, in response to the urgent need for radical, but targeted and inclusive climate action.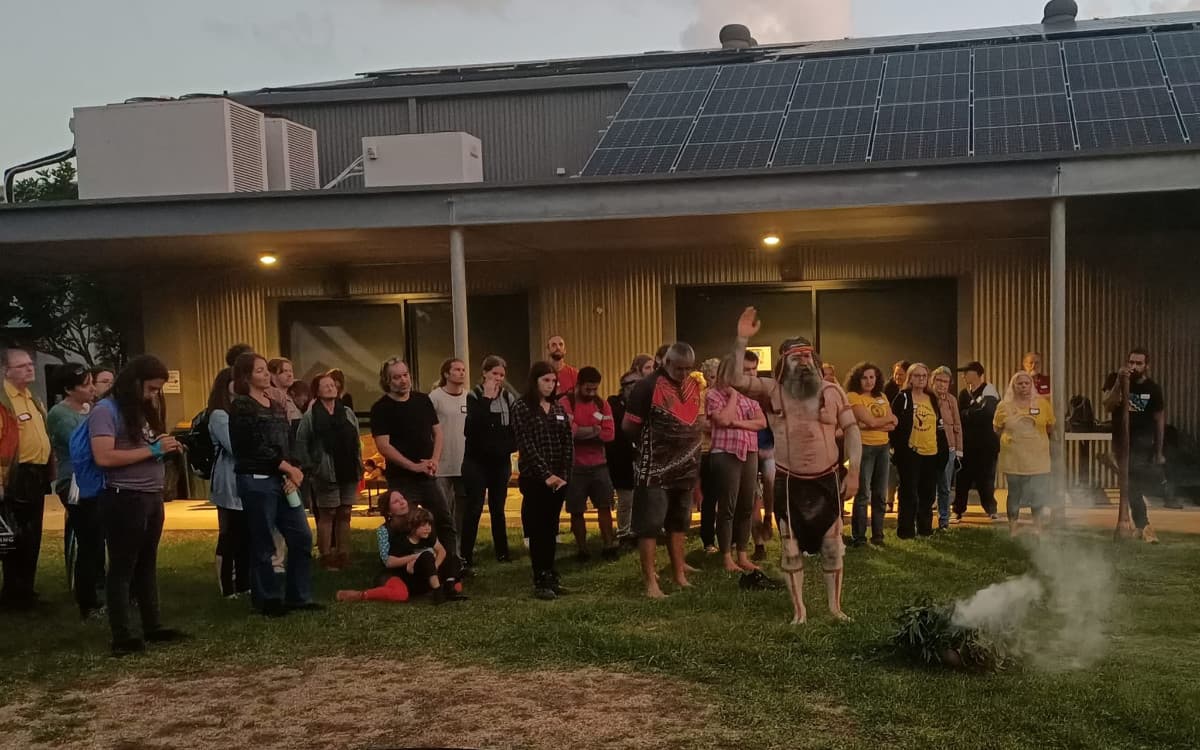 Shaun Murray, from Rising Tide said:
"We're very fearful for what the future holds. The climate crisis is here and now, which is why we need urgent action.
"We simply need to end all fossil fuel projects now, and start a just and urgent transition to renewable energy, such as the Newcastle offshore wind project."
Prof Lesley Hughes, Climate Scientist, said "We're getting longer and more intensive bushfire seasons, we're getting many more days of heatwaves, sea level are rising at about triple the rate that it was in the 90's."
Around 136 million tons of coal were exported from the port of Newcastle last year. Rising Tide is calling for those exports to end completely by 2030.
Shaun Murray said "1% of global emissions are being caused by the coal moving through this port."
Rising Tide has launched a Climate Defence Pledge to find 10,000+ people committed to standing together against the coal and gas CEOs and billionaires who are destroying the planet with their greed.
---
Get involved