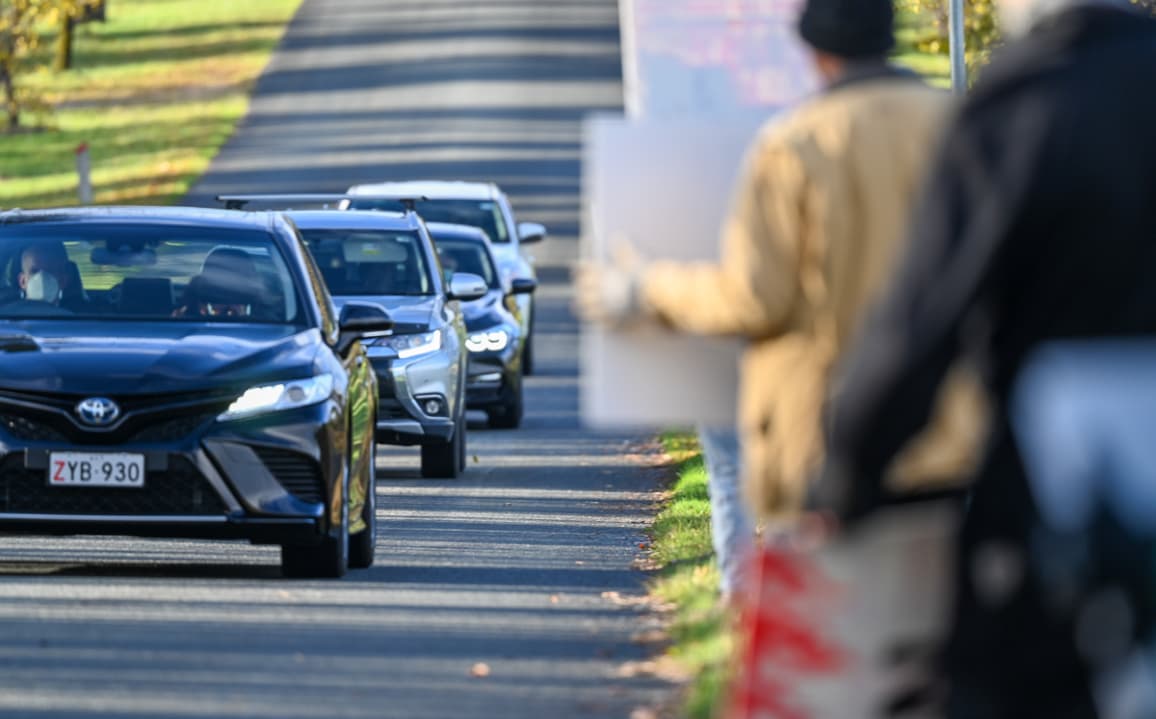 A clear mandate to take urgent action on climate change
Extinction Rebellion Australia, 2 June 2022
Climate Action groups lined the road to Government House in Canberra on 1st June to remind the new Labor Cabinet about why they were elected.
There was a great sense of hope, with lots of waving from the activists from many climate groups gathered at the roadside as well as from the politicians who were driving past in government vehicles. See more photos by Cat Sparks.
We will be watching to make sure the pollies stay on track and push to do all that they can as quickly as they can. The Climate Emergency won't wait for half measures.
The Climate and Environmental Crisis is the biggest challenge facing the country and indeed the world. Labor will have to listen to the Greens and the Climate 200 independents to get their policies through. We hope for a much fairer version of democracy.
Congratulations to all the activists who kept climate in the forefront of people's minds. Many people have now realised just how serious the issue is and have voted accordingly.
The previous Liberal/National Coalition government did their very best to avoid any kind of meaningful action to reduce greenhouse emissions and help deal with the environmental crisis.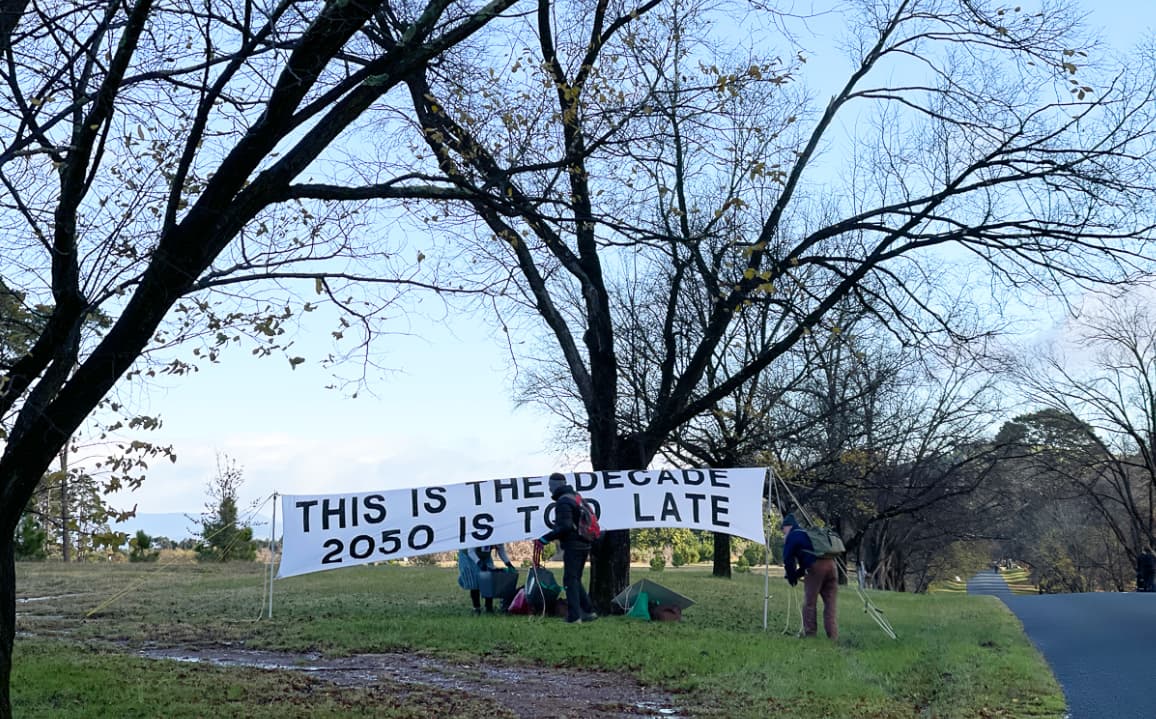 Kaye Lee, in her article Australia must get real about reducing emissions in 'The Australian Independent Media' said:
"...Nothing epitomises the Coalition's fruitless time in government more than the spin they have put on emissions reduction.
"Fiddle the books, throw in some slogans, hold up a brochure, claim credit for what others are doing, cast doubt on the experts, bleat about how disastrous it would be to actually do anything – all whilst vehemently saying that you won't be lectured to by unelected faceless bureaucrats as you do the bidding of fossil fuel lobbyists and donors.
"The people have elected a parliament with a clear mandate to take urgent action on climate change. The government must heed our voices and increase their ambition. It's time to get real."
The incoming Albanese government must now listen to the science and step up their ambitions. But will Labor listen to the experts?
On 2nd June the new climate change minister Chris Bowen met with Emergency Leaders for Climate Action, who support a 75% reduction in greenhouse gas emissions by 2030, recognising that climate change has become an existential threat.
After the meeting with Emergency Leaders for Climate Action, the longest-serving former fire commissioner in Australia, Greg Mullins, predicted that the Albanese government will ramp up its 2030 emissions reduction target over the coming years.
Minister Chris Bowen has committed to restoring the Climate Change Authority as a central advisory body but as reported in the Guardian, dismissed scientific assessments that suggested Labor's 2030 emissions target of 43% was not enough for Australia to play its part in living up international commitments aimed at limiting global heating to 1.5C.
Climate Activists will not be putting away our banners, signs and plans for action – they will clearly be needed for some time to come.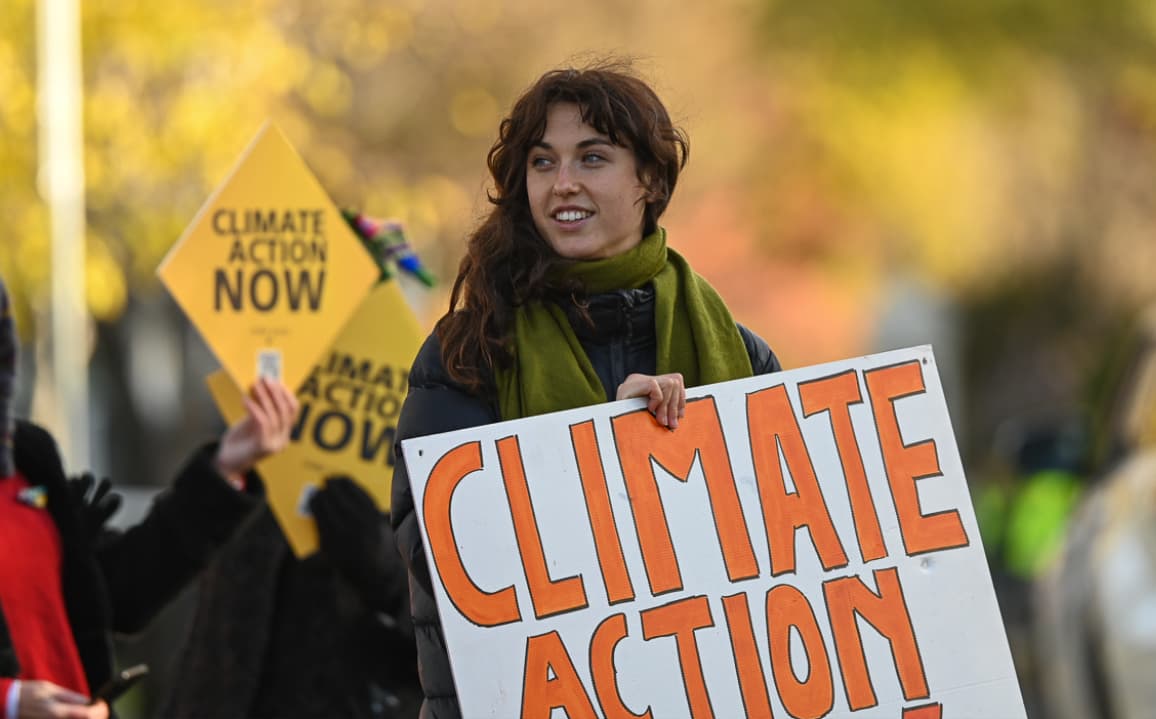 ---
Get involved